Where Do I Start? Bible Reading Guides for the New Year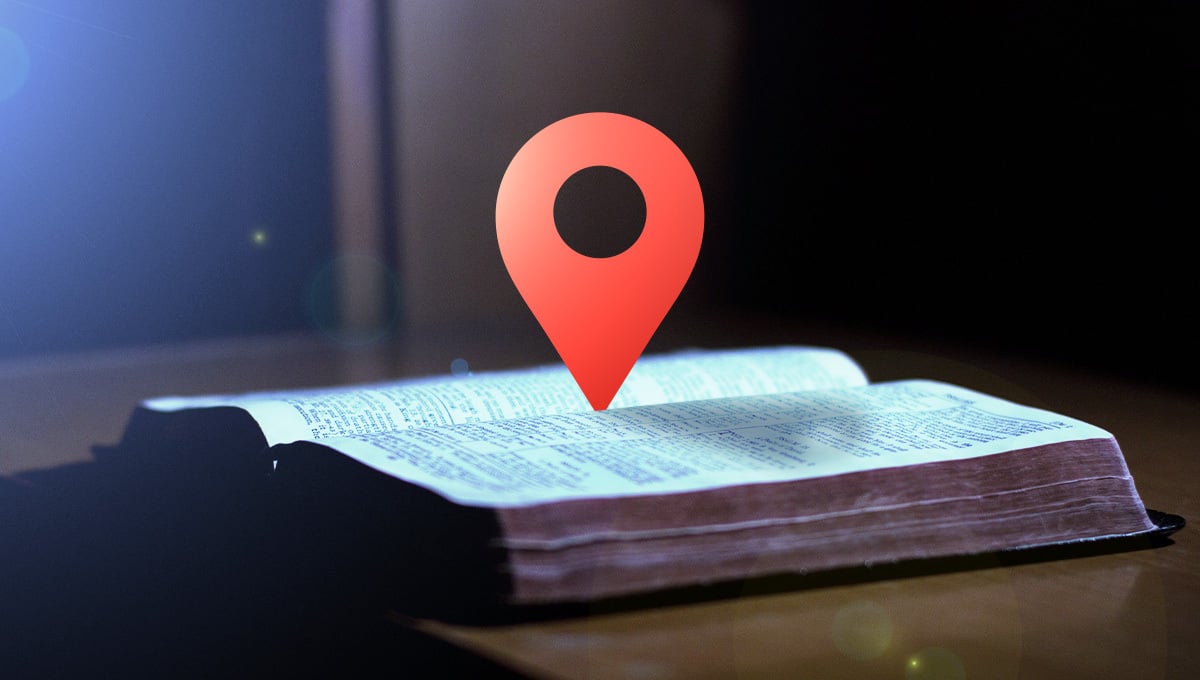 The end of the year is a time to reflect and set goals for the new year ahead. If one of your resolutions is to grow in your faith, regular Bible reading is a great place to start. Check out this list of Bible reading plans produced by The Crossing. Each guide will help you observe, interpret, and apply the Bible to your life.
We recommend printing the guides to write your answers to questions.
---
Need pointers on how to read your Bible? Check out these tips!
---
Bible Reading Guides from The Crossing:
Join TMBT in reading through the New Testament in 2023. Download the free TMBT Bible Reading Plan, read a chapter from the New Testament each weekday, then listen to the day's podcast devotional to learn more about the chapter.
Length: 1 year
The book of Ruth explores questions like: How does God show his presence in ordinary life? What is God's love really like? How is that love expressed by ordinary people? By the end of this study, you'll learn to see God's loving presence more clearly in your life.
Length: 4 weeks
Why did Jesus give us The Lord's Prayer? He wanted to make us become like him. With this prayer, Jesus invites us into his calling, to participate in his mission, to become apprentices to his father, to honor the family name, to submit to his purposes, to build his kingdom, and to change our world through radical forgiveness.
Length: 6 weeks
Wondering what it looks like to pray The Lord's Prayer in your daily life? Dave Cover shares how to meditate on this prayer in this podcast episode of A Bigger Life.
Ever wonder how to live a life that's faithful to God when the world around you is so broken and hostile to Christianity? Peter looked at Jesus and saw a remarkable answer: living faithfull doesn't mean retreating from the world or conforming to it. Instead, Jesus wants us to pattern our lives after his life.
What if we, like Jesus, enter into the unbearable tension and engage our present time with suffering and sacrificial love? This study through 1 Peter shows you how.
Length: 6 weeks
The apostle Paul knew that the watching world would never believe Jesus's claims apart from a community unified by love. Paul wrote his letters to the Romans to bring this unity, calling the church to be one sin-forgiven family under King Jesus. This is the salve necessary not only to heal human division, but to heal a world oppressed by sin. Learn more about God's vision for his church in this study of Romans.
Length: 7 weeks
The Gospel of Mark challenges you to think more deeply about life and death, good and evil, triumph and failure. Above all, it confronts you with the paradoxical reality of God's rule: it is real, it is powerful, it conquers all. And yet, it is an upside-down image of every kingdom, every government, and every form of authority we have ever known.
God's rule serves, it heals, it transforms. The world is about to change, but not in the way you expect.
Length: 12 weeks
Interested in even more on the Gospel of Mark? Check out this twelve-day email devotional for a quick but in-depth overview of the whole book.
---
Looking for more ideas on how to connect with God more deeply in the new year? Ten Minute Bible Talks has you covered!
Sign up for the new TMBT Newsletter and receive a quick, interesting, and inspiring mid-week email pick-me-up every Wednesday to help you grow in your faith.