What to Expect at Summer Nights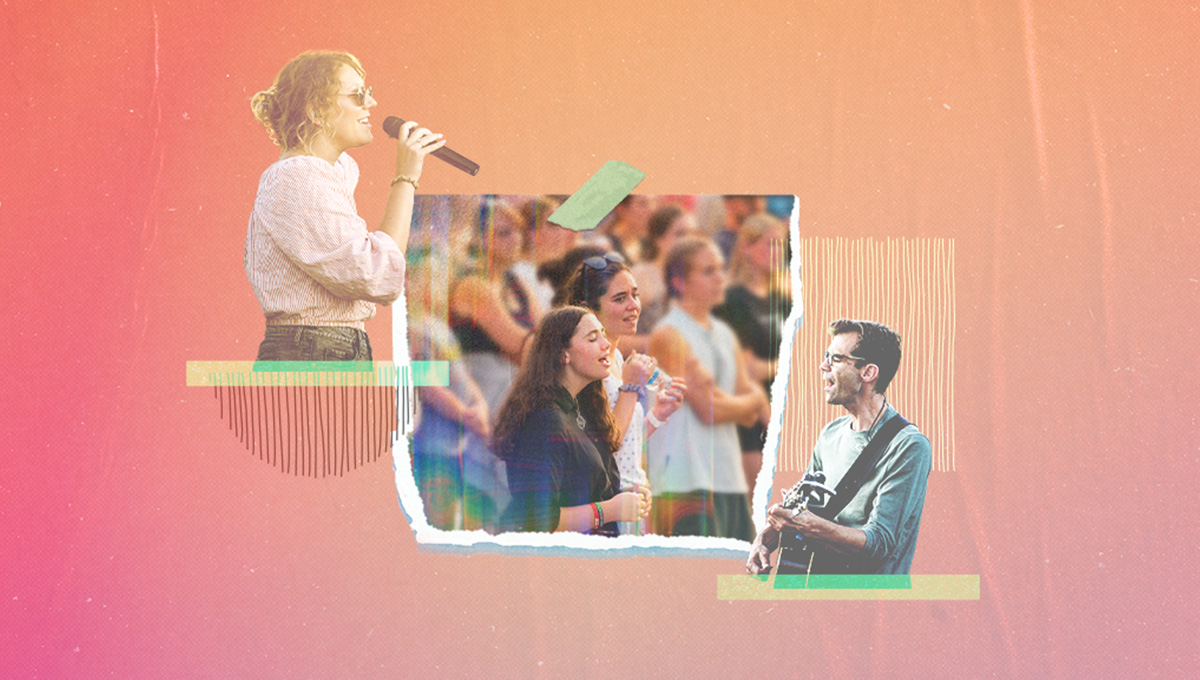 When I first started attending The Crossing nearly 8 years ago, one of the things I enjoyed the most were worship nights that took place every so often on a Friday evening. They were a great place to meet people, say hello to friends that went to a different service on a Sunday morning and more than anything, worshiping was a great way to end the week! In the summer of 2020, we offered outdoor worship on Sunday mornings in the Courtyard, and this inspired the idea for what is now called Summer Nights at The Crossing!
Summer Nights is a family-friendly, outdoor worship night. Our hope with this event is to bring hundreds of people in our church and beyond together for a special night of worship and community. Worshiping with others—fixing our eyes on Jesus while singing and praying together—is one of the best things we can do for our faith! It helps us remind one another of what is true.
The first Summer Nights event was back in June 2021 and has become one of my favorite times of the year. The second Summer Nights event in 2022 included our fall baptism service. We had over 65 people baptized in the lake that night! It was incredibly special to be able to celebrate those people alongside nearly a thousand people in our church family.
Summer Nights is a great event to attend with your family, to gather up your small group for, or even to invite a neighbor that you've been wanting to bring to an event at the church.
Join us on Friday, September 8 in the courtyard at The Crossing!
Here are a few things you can expect at Summer Nights:
We will have a variety of food trucks available that evening—you can choose to buy dinner from trucks like 12 Baskets, Wood Fire Pizza, and more.
Food trucks will be at The Crossing at 5 p.m.
Kids can get a fun design by the face painters or stop by the balloon animal artists! We'll also have a flower truck on site so you can make a bouquet to take home with you. Plus, look for games such as cornhole, 9-square, and so much more!
Activities are open from 5 to 6:45 p.m.
The Crossing's music team will lead worship down by the lake. Bring a blanket or lawn chairs to set up on the grass.
Worship begins at 6:45 p.m.
Baptism services are opportunities to refresh your faith by seeing how God's is moving in our church community. We'll celebrate with those who have prepared for this service through our baptism class as they are baptized in the lake at the end of the night.


---
Baptism is an outward symbol of what Christ has done in our hearts. Read more about why the church celebrates baptism.