Top 10 Episodes of A Bigger Life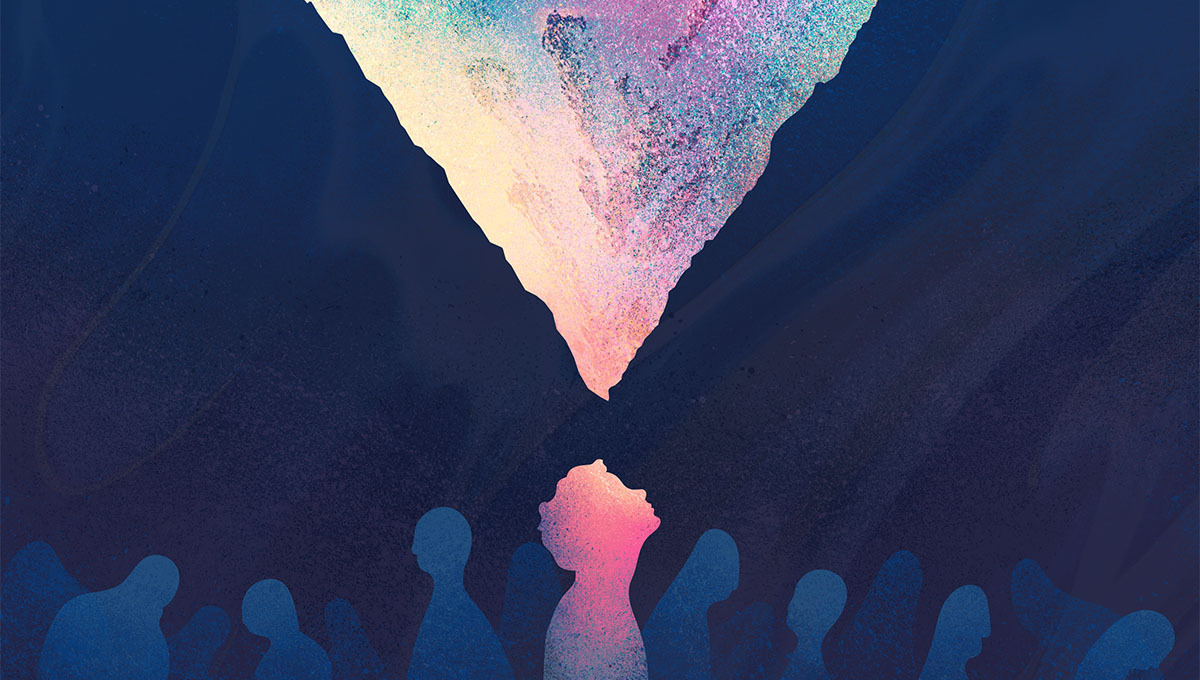 How can you break through all the distractions and make God more a part of your life? How do you know what to read or pray?
Years ago, I discovered something that significantly helped me to have deeper and more real experiences with God. I learned how to use the Bible for my conversation with God.
In my podcast, A Bigger Life, I want to help you do the same.
Wondering where to start? Here's a list of ten of the top A Bigger Life episodes along with what each offers.
Start with one of these to begin learning how have deeper, more intimate conversations with God through the Bible.


September 15, 2020
How did the apostle Paul talk to himself? Galatians 2:20 is a fascinating little verse that lets us go back almost 2,000 years in time and listen in on how Paul sees his life. It's packed with power and punch to see your life on a whole new plane.
I love closing my eyes and meditating on these words, then turning them into a prayer to God. It always seems to re-boot and re-calibrate my whole mindset. Try it.


October 8, 2020
We don't always feel what is real, but our feelings are still real to us. Sometimes all too real. Because of this, God gives us this Holy Spirit-inspired prayer in Psalm 43 to help us express all our feelings honestly to God (and to ourselves).
Psalm 43 is a great place to come to find joy and hope as you wrestle through even some of the darker feelings in your life.


November 10, 2020
There are those times in your life when you really need God to answer your prayer. An emergency. An opportunity. Something big is happening and only God can help. A crisis with a family member. A sudden health issue. Your finances have taken a bad turn. Or problems at work.
There are a thousand things that can go "wrong" in our lives. Psalm 4 was one of those times for King David. And it's a model for us when those times happen in our life.


March 2, 2021
Have you ever experienced a time in your life when you don't really want to pray? Me too. We all have times like that. Sometimes it's because our hearts have become discouraged. Or we're anxious. Or we're just in a place where we're spiritually lethargic. When you try to push through and approach God in prayer, dramatic language can help.
Like David in Psalm 61—Learning to pray with more dramatic expression can wake us up from our lethargic spell.


March 24, 2020
Psalm 16 is probably my favorite Psalm in the entire Bible. And so, it's a great place for me to talk about how I learned to use the Psalms as my own conversation with God. It's not an overstatement to say that this changed my entire life. It's kind of the BC/AD life marker for me: before Psalm 16 and after Psalm 16. And it's my motivation for doing this podcast.
I want to help you experience what God gave us the Psalms to experience. Understand how to do this, and your prayer life will never be the same.


October 15, 2020
In Acts, Paul recounts his conversation with the glorified risen Jesus. It was life changing for him. And he apparently never forgot Jesus's powerful word images.
Do you think of your life this way? Eyes that are opened. Darkness and light. Satan and God. An inheritance.
This is a short passage with such powerful imagery of the reality our lives are in. Perfect for a conversation with God that will not leave you the same when you're finished.


January 21, 2021
What is the number one truth about life according to the Bible? The Bible's big truth for your life?
Here it is: Dependence upon God brings life; independence from God brings death.
This is the entire Bible's first equation. This is one of the big truths that, a billion years from now, all of human history will ultimately reveal. And this is the opening message of the Psalms.
Psalm 1 is a great place to meditate if you want to live A Bigger Life.


July 23, 2020
Unlike most of the Psalms, Psalm 81 is not a prayer to God. Through the words of his prophet Asaph, God is speaking to his people. And the message is a bleak warning.
God says our lives will end up in a kind of miserable prison when he lets us have what our own stubborn hearts want. Life is a riddle that way. Get what you want, but when we allow our hearts to harden toward God, we end up wanting what makes us more miserable.
But God offers us a conversation with him in this Psalm that can change all that.


March 4, 2021
Do you ever want to pray but you're not sure what to say? Whether for yourself or when you want to pray for someone else. "I'll pray for you," you say to a friend, but now what? What will you pray? What should you pray for?
Psalm 67 gives us some great phrases to use when praying for others and for ourselves. You just have to remember five words. Let me tell you how in this episode.


February 2, 2021
Whenever you pray, you are always using your imagination to some degree. In some way, you're picturing God with you, listening to you. In the Psalms, David's language of prayer is filled with intimate and powerful mental images. He used his imagination to picture his relationship with God in his mind as he prayed.
It's impossible to have a conversation with God without using your imagination. Paul called this "the eyes of our heart" (Ephesians 1:18). David's Spirit-inspired imagination can inspire your own imagination to have a real conversation with God.
---
Subscribe to A Bigger Life on your favorite platform today so you never miss out! New episodes come out twice a week.