The Best Books I Read in 2020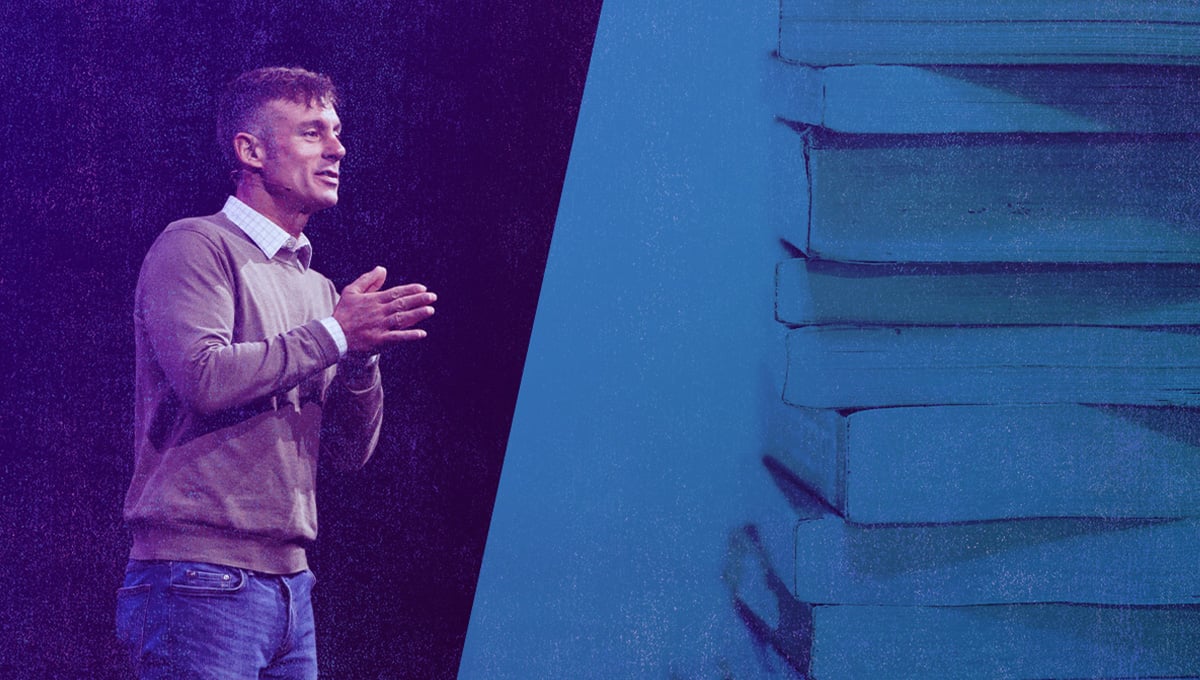 I love reading + I love perusing other's book recommendations = My own book list.
The criteria are pretty simple. I read it in 2020. I enjoyed it. Let's go.


---
Looking for even more ideas about what to read next? Check out this new episode from 10 Minute Bible Talks where Keith and Patrick share 7 of their favorite books from 2020.
---

Current Issues
Atul Gawande is a surgeon and an author. In this book he addresses questions that we've all had. Is there a better way to die? Is there a better way to care for older people other than the sterile nursing homes we try to avoid?
Gawande argues that the healthcare and nursing home industries are committed to extending life even when it prevents you from having a life worth living. This might be my favorite book I read this year. It combines great writing, an interesting topic, and fantastic stories.


This is another contender for the best book I read all year. But if you aren't willing to be challenged in your political beliefs, then avoid it. No one can finish the book feeling comfortable.
Camp lays out 15 propositions regarding what the Bible says about politics and calls us to be Christian before we are party loyalists or even Americans.


Here's how much I enjoyed this book. I bought 8 copies for everyone who will be at our Thanksgiving dinner and told them that we'd discuss it while we stuff ourselves. The chapter on how to think in a Christian way about policing is worth the price of the book.


This is a difficult book because it covers a topic that most of us are unfamiliar with: Critical Theory. But if you're willing to think hard and read it twice, you'll have a far better understanding of why everyone wants justice but disagrees over what justice is.
This episode from 10 Minute Bible Talks provides a preview of what the book covers: "What is Critical Theory?"


Desmond, a Princeton sociologist, tells the stories of poor Milwaukee families as they struggle with addiction, unemployment, family breakdown, and eviction. I walked away feeling overwhelmed by the problems and unsure what the appropriate steps are to address them, but it expanded how I think about issues related to poverty. Well worth your time.


People's Stories
Have you ever wondered what it would be like to walk away from it all? Say goodbye to the pressures of your daily responsibilities? Escape the talking heads debating on cable news shows?
Christopher Knight walked into the Maine woods and didn't come out for 27 years. How did he find enough food, survive the winters, go undetected? The answers are why the book was named the "National Geographic Best Book of the Year."
Frankly, I was enthralled because I'm not very outdoorsy and would've died within a week. 27 years? No way I make it.


Most people know Trevor Noah as the guy who had the unenviable job of taking over for the highly successful Jon Stewart as host of The Daily Show. Truth is, I've never seen that show and never watched any of the other numerous shows that Noah has been on over the course of his career.
But this memoir is fantastic and gets to one of the reasons I love to read. It helps me understand other people's experiences. What was it like to grow up under apartheid with a white father and black mother? Noah is insightful, compassionate, and hilarious.


Wow. This is the kind of book that humbles you because it makes you realize that you've had a relatively easy life. It convicts you because you know that– if you were to endure trials similar to Joni– you might not remain as steadfastly committed to Jesus. And it educates you about how to think about suffering and God's sovereignty. Buy 2 copies. Read one and give the other away.


I read this book a few years ago and reread it this year. My verdict is the same after reading it the first time. It's very helpful, shedding light on what it was like to be a black man in the early to mid-20th century. I've never been a fan of Malcom X's message but when I understood his story, I was far more sympathetic to his ideas. The story also explains why the Nation of Islam grew in popularity but also why Malcom abandoned it right before he was assassinated.


History
Tom Holland was raised by an atheist father and a devout Anglican mother. While he disavows Christianity, he has a deep respect for the faith. The author's religious views are worth mentioning because, in this book, an acclaimed historian argues that some of the most appreciated aspects of modern society from individual rights to science to the elevation of women and children are rooted in Christianity.


I decided to read this after listening to the podcast 1865—a dramatic retelling of the events following the death of Abraham Lincoln. Upon assuming the presidency, Andrew Johnson immediately has to navigate a divided nation which has just ended a Civil War. Johnson's sympathies toward the South infuriates Lincoln's coalition.
President Johnson was an alcoholic. he promoted white supremacy. And he regularly ignored Congress. This is the best kind of history: informative, interesting, and entertaining.


Alexander became king when he was 19 and died at 32. In between, he established the greatest empire in ancient history. Tutored by Aristotle. A brilliant general. Unpredictable character. No one has lived a life quite like his.


Anything written by Erik Larson is worth reading. Although I believe The Devil in the White City is his best effort, this book about Churchill's political and military leadership is well worth your time. This is especially true if you want to learn more about Churchill's role in the war without reading one of the doorstops.


Often, when it comes to history, I just want to understand the big picture. Barry Strauss has written a history of Rome for people like you and me. Less than 50 pages each on ten Roman emperors is the perfect amount to give us the most important things about each without bogging us down in the details.


Leadership & Life
Maybe you're at the beginning of your career and trying to advance in the company. Or maybe you're a manager in the company trying to develop your direct reports. Or maybe you own the company and you're trying to create the right kind of culture with your new hires.
Regardless of who you identify with, Lencioni's book will prove invaluable. He identifies three virtues (hungry, humble, and smart) that not only make us the ideal team player but also creates the ideal work culture.


I listened to these books read by the authors and their voices are perfect for the content. Both are former Navy Seals who share the leadership principles they learned in the special forces, as well as how those principles apply to families, teams, and businesses. Fast-paced, great stories, surprising application to civilian life. Applying these principles is helping me become a better leader.


I love practical books that help me improve my daily life. Who doesn't have at least one bad habit they'd love to break or a good habit they want to establish? And while we are thinking about it, why are bad habits so easy to form and good ones so difficult?
Atomic Habits is simple, clear, practical, helpful, and easy to read.


Fiction
Alicia Berenson is an acclaimed artist who unexpectedly murders her husband and then refuses to talk. The court consigns her to a clinic for psychiatric patients where she lives out her life in a highly medicated state. Go along for the ride as Theo Faber, a criminal psychotherapist, unwinds what happened and reveals why the artist is silent.


I'm sure some will think this book is sappy (and it probably is), but I loved it. A simple story about a doctor with a painful past coming out of hiding to help a little girl. The characters, not the plot, drive the story.


Bible & Theology
I don't remember reading a book by N. T. Wright and being disappointed. He tells the biblical story in a way that is compelling, makes sense of the entire Bible, and fits with the original historical context. All these books are phenomenal and none of them are too difficult for the serious Christian to understand and benefit from.


You've heard that Jesus is King. But how does that change the way you live out your faith? Treat, a pastor in Southern California, gives a compelling vision of what it means to give your allegiance to the true king.


Jesus's primary message was that he was the king bringing God's kingdom to earth. The author explains how Christians should live inside of God's kingdom, covering a range of topics from church life to politics.


---
Now that you know what to read, what will you watch next? With your next show redeem the way you consume media by learning to actively engage with what you're watching.