The Best Books I Read in 2018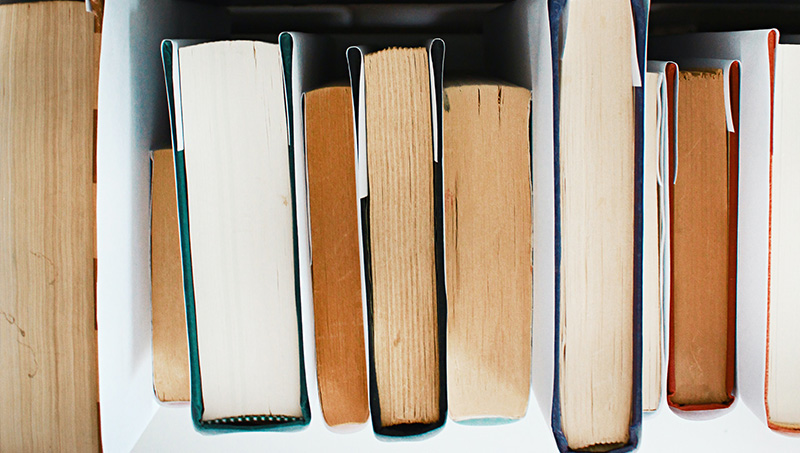 I love books. In my world books > movies, books > tv shows, books > hunting, books > building stuff, books > most things except sports. (In my world Books = Sports.) Don't misunderstand. I'm not saying that reading is more spiritual than other things or necessarily a better way to spend your time. I'm just saying that given the choice I'll choose to read.
And because Christine and I no longer have young kids, I have more opportunities to read than a lot of people do. I think that's why people sometimes ask me for book recommendations. You might even be looking for ideas for a last minute Christmas gift.


So here are the books (in no particular order) I enjoyed most in 2018.


The authors argue that there are 3 myths that are spreading across our education system and spilling into the culture at large: What doesn't kill you makes you weaker, always trust your feelings, and life is a battle between good people and evil people. These myths shut down learning, stifle growth, and create a divided, partisan world.


This book has gotten a lot of attention and received numerous awards. And deservedly so. Westover was raised, along with her siblings, by survivalist parents in Idaho. She didn't go to school or have a birth certificate or a social security number. In her memoir she tells the story of her loving but crazy family and how she ended up with a Phd from Cambridge.


Elizabeth Holmes was the star of Silicon Valley. A Stanford dropout, she started a company, Theranos, built around new blood testing technology. The company was so promising that she raised unprecedented money, attracted an impressive board of directors, and entered into contracts with major companies. She was on the cover of Forbes and named America's richest self-made woman. There was only one problem. It was all a fraud. Bonus: a doctor in Columbia, Missouri played a key role in exposing the lies.


Jesse and his wife, Sara Blakely, owned their own businesses (Marquis Jets and Spanx) and were comfortable in their cushy lifestyle. But when Jesse asked a Navy Seal to move into their New York high rise to train him things changed quickly. A fun, laugh out loud read. Contains some rough language.


I had heard of Cone but never read him. My mistake. Powerful writer. Hits your head and your heart. Only wish I'd discovered him earlier.


Borrowing money from his father, Phil Knight bought the rights to sell a Japanese running shoe in America. This is the story of how that inauspicious start turned into the corporate giant Nike. Find out who made the "swoosh", how he decided on the name "Nike," and who they signed as the first celebrity endorser.


This isn't an easy read but it is an incredibly interesting one. Heiser takes on some of the thorniest questions of biblical interpretation including the Nephilim in Genesis 6 and why God commanded Israel to annihilate the nations living in the promise land. The answer to those questions, and many more, are found in the supernatural worldview held by biblical authors but discounted by modern western readers.


A well written discussion of how being a Christian should affect our whole life including our vocation.


Based on the true story of Pino Lella's experience in Italy during World War 2. With almost every chapter I found myself saying, "No way." If you enjoyed Unbroken (and how could you not?), you'll love this one.


Oleg Gordievsky had worked his way to the upper echelon of the KGB which was fortuitous for the United States given that he was an American agent during some of the tensest moments of the Cold War. Aldrich Ames, the CIA agent turned Soviet spy exposed him. A true story that reads like a fast-paced novel.


All of us hover somewhere between these two poles. Ortberg patiently and pastorally shepherds our souls toward belief by helping the reader doubt their doubts and showing that the human heart longs for the gospel to be true.


What's the difference between good and bad shame? What kind of people are vulnerable to shame? What leads to destructive shame? Smedes is an insightful writer.


In December of 2013 as Justine Sacco boarded a plane to South Africa, she tweeted a poorly worded joke that was open to misinterpretation. When she landed 11 hours later she had been publicly shamed and ended up losing her job. Public shaming is the new way we make people pay for behavior we disagree with. With the power of social media, crossing the wrong person can cost more than you might think.


With compassion Anderson makes the case that gender and sex are deeply connected and cannot be changed through medical procedures. Given the cultural conversation, I'd say this is a must read for almost anyone but especially those with kids at home.


The U.S. Senator from Nebraska argues that as Americans have become more relationally disconnected from their neighbors, public trust has evaporated and we are left to find "community" by fighting our cultural and political enemies. An interesting diagnosis of an undeniable problem.


You have heard about Black culture and Latin culture and Asian culture but what do you know about white culture? Is there even such a thing as white culture? Yes. Maybe it's time you learned about it too.


Novels I Enjoyed:
I Let You Go by Claire Mackintosh.
The Ocean at the End of the Lane: A Novel by Neil Gaiman.
The Great Alone by Kristin Hannah.
The Death of Mrs. Westaway by Ruth Ware.
Ready Player One by Ernest Cline.
The Day of the Jackal by Fredrick Forsyth.