Does God Speak Through Dreams? How to Listen When God is Talking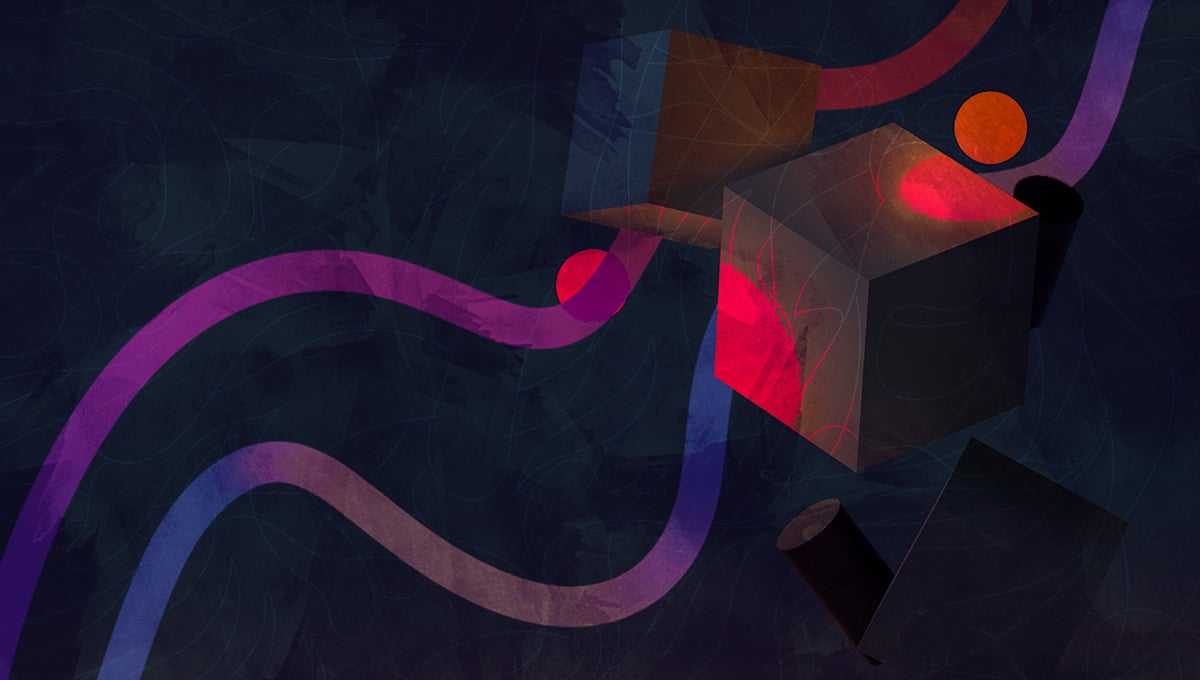 In the Bible, God speaks through…
A donkey (Numbers 22:28).
Dreams (Genesis 15:1; 1 Kings 3:4-15).
Prophets.
Circumstances (Acts 16:6-7; Matthew 10:11-14).
Conscience (Romans 2:15-16).
Difficulties.
Creation (Psalm 19:1-4).
Wise counselors (Proverbs 12:15).
A still, small voice (1 Kings 19:12-13; Acts 11:12; 13:2).
And don't forget the pagan king. God spoke to his people through King Nebuchadnezzar of Babylon.
Here's how it went down. Nebuchadnezzar started having dreams that troubled him (Daniel 2:1). In Babylon and the rest of the Ancient Near East, people took dreams more seriously than the typical American takes dreams today. Most modern Westerners believe our dreams tell us something about ourselves, but, for much of history, people believed dreams revealed truth about the world.
God knew this, so he occasionally accommodated himself to speak to people through their dreams. When Daniel explained the king's dream and then interpreted it for him, the king praised God. And he acknowledged that God had revealed unknown mysteries to Daniel.
What's interesting here is that Daniel believed God had spoken through Nebuchadnezzar. In fact, Daniel explained a theology of history (recorded in Daniel 2) based on the king's dream.
Think about what this means.
God spoke through the subconscious dream of a person who didn't acknowledge him, much less worship him.
Does God Speak Through Your Dreams?
You're probably wondering if God speaks to us the same way he did in the Old Testament. Is God speaking to you through your dreams? Well, it depends on what you mean. Let's dig a little deeper.
In the past, God spoke to our ancestors through the prophets at many times and in various ways, but in these last days he has spoken to us by his Son, whom he appointed heir of all things, and through whom also he made the universe.
Hebrews 1:1-2
The author of Hebrews says God definitively reveals himself in Jesus, which means that the various forms of revelation belong "in the past." Jesus is God's final act of redemption and revelation.
What does this have to do with the Bible? Everything. The Bible is the place where we learn about Jesus.
The Bible and Jesus are tied so closely together that it's accurate to say, "We only learn about the Word (Jesus) through the word (Bible)." Jesus is revealed to us in the Bible, and yet the Bible is the Holy Spirit teaching and reminding us of all Jesus said. (John 14:26)
Bible vs. Experience
Would seeing and hearing from Jesus in person carry more weight in your life than a Bible story? It shouldn't.
Consider Peter, who was one of three disciples who saw the glory of Jesus at what is called the transfiguration (Luke 9:28-36). Jesus's face was transformed, and his clothes became as "bright as a flash of lightning." I'm sure that was an experience that Peter never forgot.
In fact, we know he didn't forget because in the last book Peter wrote before he was martyred in Rome, he refers to this literal mountaintop experience, recounting how he saw the majesty of Jesus and heard the voice of the Father (2 Peter 1:16-17).
But Peter refused to ground his faith in that experience.
Imagine someone asking Peter, "How do we know all this Jesus stuff is true? Why should we believe any of it?" You might expect him to say, "I know it's true because I saw Jesus on the mountain in all his glory! I heard the voice of God speak from heaven!" While others might doubt Peter's experience, surely Peter wouldn't! After all, he was there.
Peter doesn't say anything like that, though. After mentioning the mountain top experience, he says something quite surprising. Peter says that his faith doesn't depend on the experience but on the "more sure word" of the prophets found in the Bible (2 Peter 1:19-21).
God Still Speaks
If you want to hear God speak to you, if you want to hear God's voice today, I have good news for you. God is still speaking—even audibly! All you have to do is open your Bible and read it out loud, and you will hear God speaking to you! (Hebrews 4:12).
The Bible is God's revelation giving us "everything we need for a godly life" (2 Peter 1:3) and equipping us for every good work (2 Timothy 3:16-17).
Does God speak outside of the Scriptures?
Maybe the easiest way to answer that complicated question is to say that God uses "various ways" to communicate biblical truth to us. If a friend or a sermon or a counselor or an author—or even a dream like Nebuchadnezzar's—helps you hear the truth of the Scripture in a fresh and personal way, that's God speaking.
But it's not new revelation. It's the application of what has already been revealed in the Bible.
Paul tells us, "Do not treat prophecies with contempt but test them all; hold on to what is good, reject every kind of evil." (1 Thessalonians 5:20-21)
If someone says they speak in the name of God, test what they are saying by the Scriptures. If you have an experience that you think God is speaking through, test it to see if it's consistent with what you find in the Bible. If the Bible is "more sure" than Peter's experience with Jesus, then it seems obvious that we should test what we think God is saying to us through circumstances or friends or trials or dreams against what he has already said in his word.
God still speaks today. Therefore, we must have open eyes, open ears, and—most importantly—open hearts. But God never speaks in a way that contradicts his revelation through Jesus and the Scriptures.
Reflect:
Are you reading your Bible and listening to God with an open heart? What changes do you need to make to be more open to what he has to say?
---
Don't miss The Crossing's sermon series through the book of Daniel. Study along during the week with the Daniel devotional workbook. Pick up a copy in the foyer or download a copy today!