Feeling Cynical During the Holidays? What You're Getting Wrong About Christmas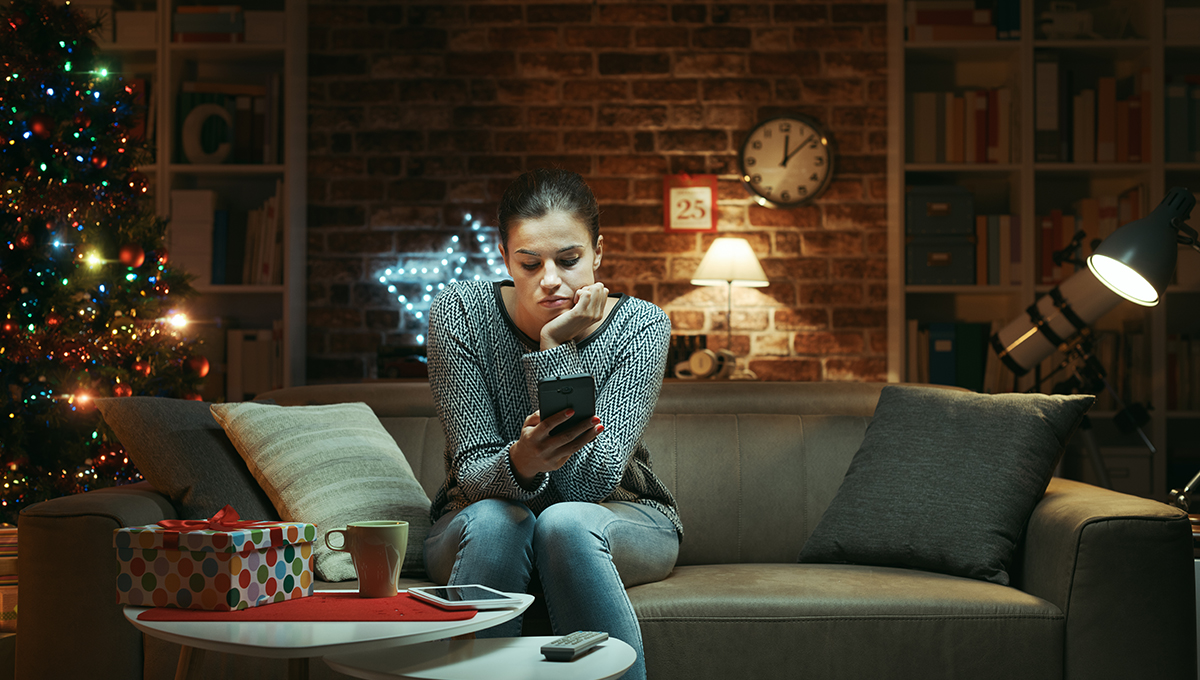 A recent survey in Time magazine found that most people see Christmas as a family holiday, rather than a religious one. They didn't explain what that means, but I imagine it involves hot cocoa, fire places, presents, and secretly drinking in your room because it's the only way you'll survive another political diatribe by your crazy uncle.
If Christmas tells us anything about family, it's that family is a dysfunctional gift. The only thing worse than having one, is not having one at all. And of course, that's the dark side of Christmas. Many people don't have family. Divorces leave ruin. Loved ones pass away. And I have to imagine that many people, myself included, won't even be able to see some family members this year because of COVID-19.
If Christmas is about family, then Christmas is the best of times. But mostly, Christmas is the worst of times.


Cynicism vs Sentimentalism
If you're still reading this, you're probably just as jaded and cynical as I am. Personally, I think this is a more honest approach to life than the sentimentalism. Yet, even the most cynical of cynics has a faint flame of hope somewhere in her heart. It may be extraordinarily distant, but the darkness of cynicism actually makes the light easier to see.
I can't see the stars from my house because of light pollution (what astronomers call the ambient light produced by cities and towns at night). Sentimentalism during the holidays is like light pollution. It's a streetlight buzzing hopelessly on a dark night. And with enough of it, you won't ever see the stars.
The farther you retreat from light pollution (often to the darkest, most deserted places on earth), the brighter the stars get. And I can't help but think that people who are truly honest about darkness are much the same. They know they can't see the path forward. They know no one else can either.
But in that darkness, they can see the stars. Yes, an unimaginable chasm separates us and them. But we know they're real.
So, if you're cynical this Christmas, let me suggest that you brave the deep, dark, and deserted place most sentimental Americans avoid. Here's the honest truth: If Christmas is just a family holiday, it's a sham.
The only time everyone smiles is for the IG photo. There's more frustration, gossip, loneliness, and heartache on Christmas than there are preloaded gift cards. I bet a lot of people spend more time on their phones during Christmas than they do in the weeks leading up to it. Why? We're trying to escape!


The Unsentimental Christmas Story
But Christmas has not, historically, been a family holiday. It has not always been a sham.
The original Christmas story takes place with two recently married teens. They're far from home and family, sleeping in a cave (stables in Bethlehem were caves), surrounded by infectious animal manure. The mother was a social pariah because she was pregnant out of wedlock.
This entire scene happens because the local empire is taking a census to determine whether they need to increase taxes. Of course, they always did, taking food off the plates of poor peasants like Joseph and Mary. This is why censuses often fomented revolt. The political atmosphere was not just tense, it was dangerous.
The first Christmas was dark.
One old hymn says of Bethlehem "the hopes and fears of all the years are met in thee tonight." It's true. The nightmare of empire, poverty, isolation, exclusion, homelessness, sickness, and violent unrest all rushed together in that cave. All the questions cynics (rhetorically) ask, sounded there: What can set the world right? Can we ever deal with injustice? Is there an answer to human pain and poverty? Can bad people ever be made good?
But it was in that darkness that the impossibly distant chasm between God and humanity was bridged. The light, made brighter by the darkness, shone out in response to all our questions and longings. The light came not as a philosopher with grand ideas. Instead, the light came as a humble, peasant king, who laid down his life for his enemies. The powers of empire, injustice, and human evil came together once more at the end of his life to use their worst weapon—death—against him. They exhausted their entire arsenal on him. And he died.
But he didn't stay dead. And his enemies, now weaponless, knew the war was lost.
Those are all bold claims. I know. They beg the question: if the first Christmas was such a big deal, then why isn't the world all better?
And the answer is that the story is not over yet.


The Approaching End of the Story
The King chose not to change things all at once so that he could invite more people into his world-restoring mission. The King chose to bring his kingdom through those people, even though he knew they'd fail time and again. But if we look at the slow march of history, almost everyone can agree: things are better. Secular historians and magazines like The National Geographic have called the Jesus movement the "big bang of history," because it launched what we call "human rights" and transformed how we think about living in this world together.
Though many Christians fail, many others reflect the light of their king into the world. Christians invented and funded the first hospitals, schools, and orphanages. They promoted worldwide literacy. They led the charge to abolish slavery for the first time in world history.
Nicolas Kristoff, a secular op-ed writer for the New York Times, who is known for championing human rights wrote,
"I must say that a disproportionate share of the aid workers I've met in the wildest places over the years, long after anyone sensible had evacuated, have been evangelicals, nuns or priests. … In the United States and abroad, the safety net of soup kitchens, food pantries, and women's shelters depends heavily on religious donations and volunteers."
So, perhaps, in the scale of ultimate human history, the light has gotten brighter and will get brighter? Perhaps Christmas is a reminder that impossible distances can be bridged, and that no matter how dark the dark feels, the light is coming.
---
This Christmas, you have a choice…
Continue to be weighed down by the chaos and cynicism of this world, or reclaim your happiness and your hope.

How? Start by watching A Light in the Night: An Online Christmas Experience.