Between Two Identities: Lingering in Lament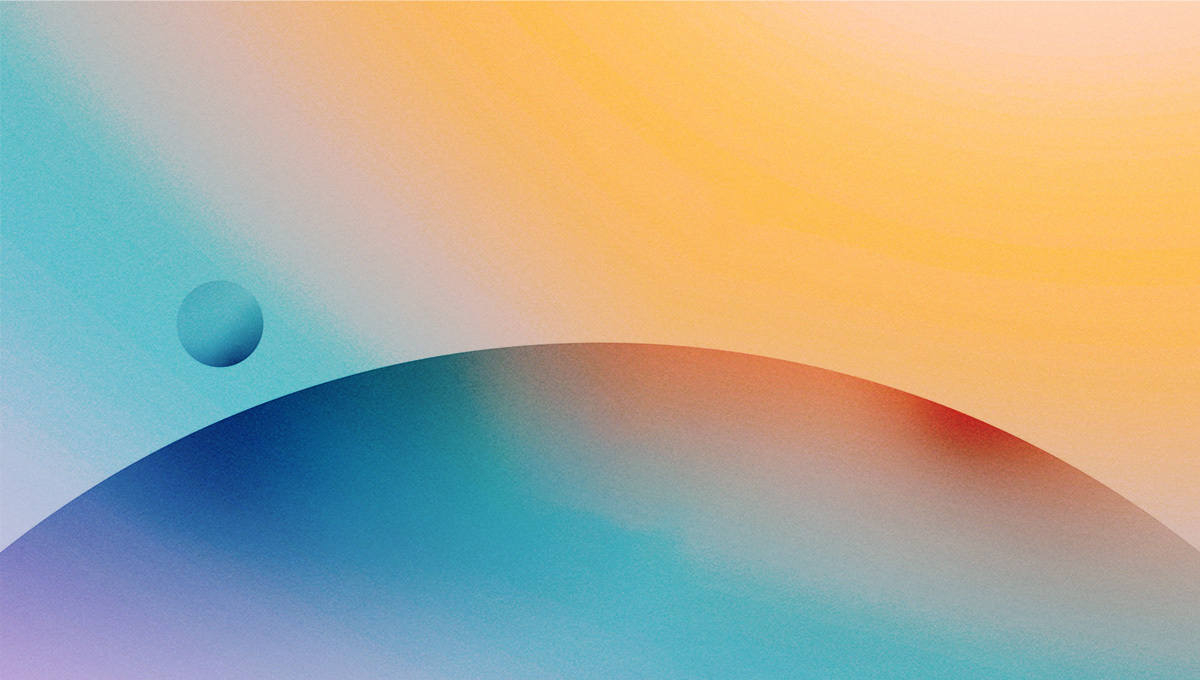 "The struggle of the soul is what keeps it growing."
St. Teresa of Avila
In many ways, my life has turned out exactly as I wanted it to: being a partner in ministry with my husband, living out my calling as a counselor, and enjoying motherhood with three beautiful children.
But even the multitude of blessings in my life did not shield me from wandering in a spiritual desert nor prevent me from getting stuck there.
The trifecta of (1) being born a pastor's kid, (2) marrying a pastor, and then (3) becoming a therapist is the perfect setup to isolation, and all the theology in the world didn't buffer me from its residual ache of loneliness.
You see, I always believed that I would be a spiritual superstar. I memorized long passages of scripture as a child, grasped theological concepts at an early age, and benefited from clear biblical teaching at church and home.
My sensitive heart felt the conviction of the Holy Spirit in my youth, and the spiritual heritage of praying parents and grandparents had set me up with a strong foundation. Attending a Christian college and seminary with outstanding professors that mentored me and saw my potential solidified my trajectory of finding my worth in serving God.
At the same time, an incorrect equation had developed in my soul—one that I wasn't even consciously aware of—"If I do all the right things then God is obligated to repay me."
This was an exchange between me and God that seemed to work. I'd serve, obey, follow the rules, read my bible, and have faith. In turn, I could be assured of his love, and he would give me the desires of my heart. And what did I long for deep down inside? To have an audience that would see my spiritual gifting and aptitude and shower me with praise and admiration.
The burning question "Do I matter?" that developed in childhood would be met with the approval of others. And my significance in the kingdom of God would resolve this nagging need to be seen.
---
Interested in learning more? Author Lynn Roush, LPC talks about identity, emotions, relationships and more on her new podcast: With You in the Weeds.
---
What I didn't know then was that my role as a therapist in a church was taking me down an unfamiliar path. In fact, it was in the opposite direction of becoming a spiritual celebrity.
Any measuring stick or method of quantifying my value in the kingdom of God vanished behind the closed doors of my counseling sessions. Any spiritual gift that I thought made me important to God or others was totally inadequate for the journey into another person's soul.
Instead, I was pulled deeper and deeper into the terrain of sin, suffering, grief, spiritual warfare, and the darkness of the human heart: both mine and my clients.
Up until this point in my Christian life, my heart had been warmed by the sweet promises of scripture and the comfort of the Spirit. But on top of the emotional pain of my clients came my own personal, painful circumstances—things that didn't fit into my plan and left me hurting, angry, confused, and disillusioned.
I couldn't touch my Bible. I dropped out of Bible study. I seriously questioned if I was a Christian.
God felt unsafe and distant. He wasn't giving me what I wanted. The equation wasn't working, and I had no idea how wandering in this spiritual desert fit into my identity formation.
Exhausted, and Awakened to Ego
My overconfidence in early spiritual successes was yielding to the crushing weight of the brokenness I was working with.
Naively, I had grown up believing that Christians were somewhat protected from pain and suffering, less likely to succumb to the temptations of the flesh. Yet as more clients knocked on my door, I began to realize that all the problems outside of the church were inside it, too.
Belief in Jesus didn't provide instant transformation from the "old self" to the "new self." Christians are messy, broken people who—despite their best religious efforts—get very stuck.
But my eyes weren't just being opened to the besetting sins and sorrows of my clients. I also couldn't ignore the true wilderness of my own sinful heart.
My self-righteousness pride and entitled attitude were among the most glaring offenses. The Pharisaical nature of my heart was a blatant affront to God. My piety in "doing all the right things" rested squarely on my own goodness, obedience, and performance. I was critical, judgmental, and disparaging of others in my thoughts and attitude.
These were covert sins of the heart—nothing a camera would see—but they were obvious to God.
My striving to be a good Christian and end up as a star in God's kingdom was about to hit the skids. After all, if I believed that I was basically a good person and had the Christian life figured out, I had no need for a Savior.
I had radical confidence in myself, instead of Christ. And being stuck in a spiritual desert was exactly what I needed in order to be thoroughly exhausted by my efforts and awakened to the reality of my egotistical false self.
I was learning what every believer eventually confronts in the painful place of being stuck: that a negotiated a relationship with God—where we think we're guaranteed a blessing in return for our righteousness—needs to be dismantled in order for our new identity in Christ to be realized.
Bad Pain
The stage of being "stuck" in your identity formation may creep up on you and come as a surprise. You may even believe that being "stuck" is some kind of punishment from God. It can be torturous and is often characterized by trials and unexpected losses. You feel destabilized, disoriented, and confused. Everything you thought was secure may be removed or pulled apart: your identity, health, finances, friendships, career, relationships, longings, needs, or even your faith.
The Bible uses vivid metaphors such as the wilderness, desert, or valley to describe this type of suffering. These images provoke feelings of despair, helplessness, and darkness in a way that mere words cannot explain.
The bottom line is that, when you're stuck you feel like there's no way out, no way forward.
Consider the palpable pain of Psalm 88,
O Lord, why do you cast my soul away?
Why do you hide your face from me?
Afflicted and close to death from my youth up,
I suffer your terrors; I am helpless.
Your wrath has swept over me;
your dreadful assaults destroy me.
They surround me like a flood all day long;
they close in on me together.
You have caused my beloved and my friend to shun me;
my companions have become darkness
Unavoidable

Suffering vs. Unnecessary Suffering
We've established that living east of Eden brings heartache and fragmentation. Our bodies, minds, and relationships are infected by the sin virus on a cellular level. For some, suffering comes through genetics, physical limitations, chronic illness, family fracturing, abuse in all its evil forms, racial injustice, natural disaster, or other tragedies over which a person has no control.
Knowing that unavoidable suffering happens under God's sovereignty can bring confusion instead of comfort. The oft repeated phrase "God is in control" can feel like a slap in the face when our present pain engulfs us. The clear biblical teaching that God knows about, allows, and directs unavoidable suffering creates an apparent contradiction to reason and emotion alike.
On the other hand, unnecessary suffering occurs when we violate God's commands, turn away from his face, and pursue a wayward path outside of his prescribed boundaries. The built-in consequences for sin are serious and can have devastating results in our lives. Sin always takes us farther than we wanted to go, keeps us longer than we wanted to stay, and does more damage than we ever thought possible. Our complicity in unnecessary suffering only compounds our shame and magnifies the painful result.
Anger Towards God
Whether you feel stuck because of suffering you couldn't avoid, or suffering that resulted from choices you made, the common denominator is often that God feels distant, silent, or apathetic to pain.
"Where are you God?" is the prevailing question of our struggle.
Because relational attachment is the driving force of our existence, God's apparent silence during suffering naturally produces feelings of anger. If the Still Face Experiment demonstrates the instinctive bodily response when attachment between a parent and child is broken, how much more will we experience the innate human emotions of frustration, anger, or even rage when God our Father is seemingly unresponsive to our pain?
Honest engagement with your story at this stage of identity formation will illicit feelings of anger because it's our biologically wired response when the core needs to feel Seen, Safe, Soothed and Secure aren't met.
This can be uncertain and frightening territory for Christians if we've been taught that we are not allowed to express feelings of anger toward God. Yet listen to how Job, who encountered immense unavoidable suffering, expresses his complaint to God in Job 10:
"I loathe my life;
I will give free utterance to my complaint;
I will speak in the bitterness of my soul.
I will say to God, Do not condemn me;
let me know why you contend against me.
Does it seem good to you to oppress,
to despise the work of your hands
and favor the designs of the wicked?
Have you eyes of flesh?
Do you see as man sees?
Are your days as the days of man,
or your years as a man's years,
that you seek out my iniquity
and search for my sin,
although you know that I am not guilty,
and there is none to deliver out of your hand?
Your hands fashioned and made me,
and now you have destroyed me altogether."
We learn from Job, the prophets, and the psalmists that God gives us permission to access our anger and give voice to our lament. Not only can God handle our anger, but he is also not surprised by it, afraid of it, nor will he use it against us.
God invites our protest to the parts of our story that don't make sense because he knows our pain will not heal if we have no way to express it.
During a season of wandering in my own spiritual desert, I journaled these words:
Troubles bring sorrow – my heart is sick.
I used to come to you for comfort,
But I have given up because You are deaf to me.
Your silence pierces me like an arrow.
You keep crushing my bones – one after another.
No one told me that the path of obedience would be so hard.
In my pain and helplessness – I am angry.
You have directed my steps in life and have led me to this lonely place.
Nobody told me about how deeply You wound those You love.
I'm too angry to bless You,
Too hurt to trust You,
Too sad to rejoice in You,
Too tired to seek You,
Too proud to surrender to You,
Too downcast to look to You,
Too ashamed to cry out to You,
Too overwhelmed to hear You.
In the stuck places in our lives, God's "still face" can feel unbearable. But our feelings of hurt and anger aren't rebellion against God, they're evidence of how important he is to us, and how deeply we long for his presence.
Emotional honesty with God will bring up feelings you may have previously ignored, buried, or suppressed. As you think of the setup of your life and times when you've felt stuck, do you notice feelings of hurt and anger? When did they begin? Who is your anger directed towards? What are you most afraid will happen if you voice these feelings to God or someone else?
With opposing forces at work, this stage of being Stuck presents a critical dilemma we must navigate to move forward. Next time, we will consider how the step of Surrendering to God can calm the struggle of our soul.
---
In seasons of suffering and trials it is easy to feel alone and helpless. Listen as Keith Simon teaches on the meaning and purpose behind hardship in our lives.
---
Don't miss each part of this blog series by Lynn Roush: