Are We There Yet? 8 Entertaining Ideas for a Long Summer Road Trip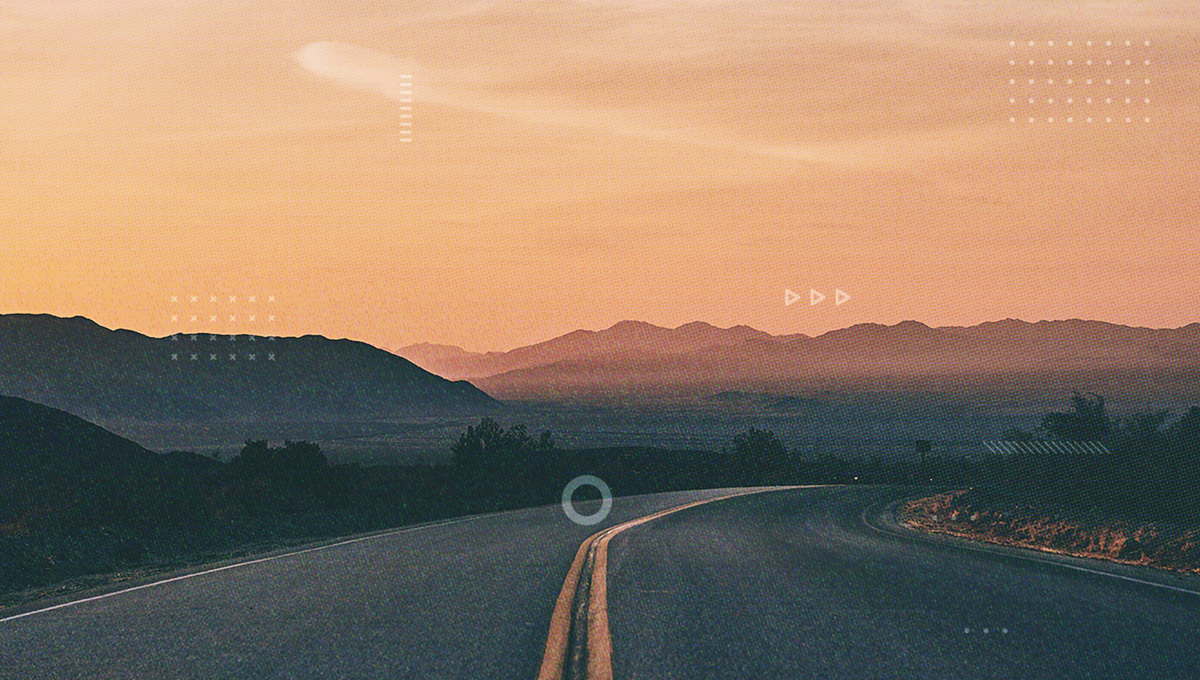 Road trips are a summer tradition like no other. Loading up the car, picking out the perfect snacks, driving for miles and miles… and miles. If you're anything like me, you're already bored after the first 40 minutes (cue the "are we there yet?" grumblings).
Whether you've exhausted your go-to road trip entertainment or you're just looking for new ways to pass the time, here are a few ideas for this year's summer road trip:
1. Tune in to Ten Minute Bible Talks
Dive into a book of the Bible on your drive by listening to Ten Minute Bible Talks. Hosts Jensen Holt McNair, Keith Simon, Patrick Miller, and Tanya Willmeth lead listeners through a short daily devotional.
Not sure where to start? Check out their series on the Torah to brush up on some Old Testament knowledge.
2. Jam out to a summer playlist
Okay so maybe you're more of a put-on-a-concert-for-no-one type of road-tripper. If so, listen to The Crossing's Summer 2022 Playlist for encouragement and fun.
Hint: Kristin Jeffries shares how listening to music is a great way for the whole family to memorize scripture. Read more for ideas on where to start >>>
3. Try some meditation with A Bigger Life
Road trips create time to clear your head and focus on God. One way to do so is through meditation and prayer. Check out Dave Cover's podcast Christian Meditation for A Bigger Life to get you started.
4. Listen to a new audiobook
Books challenge your thinking and inspire you with new ideas. One easy way to reach your reading goal this summer is by listening to audiobooks.
Not sure where to start? The Ruthless Elimination of Hurry by John Mark Comer explores what it means to be spiritually healthy in a world surrounded by hurry. Take some time to learn how to slow down and reset your routines and practices.
Find it on Audible here (or download it from your local library!).
Want to add to your book list? Explore more recommended summer reads from The Crossing members and staff.
5. Dig deeper in conversation with Going There
If you're tired of surface-level conversations and want to get real about the messiness of life, check out an episode of Going There. Christian Neuenswander and Samantha Miller set out to have honest and vulnerable conversations to encourage listeners in life's hard moments.
6. Help your kids connect with Jesus through Crossing Kids on YouTube
Looking for a way to keep your kids engaged and entertained while learning about Jesus? The Crossing Kids YouTube channel has fun and educational videos for preschool and elementary-aged kids.
Make sure to keep the conversation going by asking them what they learned about God!
7. Listen to the Bible on the Dwell app
Whether you're a little behind on your Bible reading plan or you just want to spend more time in God's word, the Dwell App will let you listen to the Bible on your drive. Dwell offers various voices and background music options so that you can listen to the Bible in whatever way is best for you.
8. Learn how to choose Truth Over Tribe
A long road trip is a great opportunity to brush up on current events and news by tuning in to Truth Over Tribe. On this podcast, Keith Simon and Patrick Miller discuss cultural issues from a biblical perspective to help their listeners choose Jesus over a political party.