5 Reasons It Might Be Time for You to Return to In-Person Worship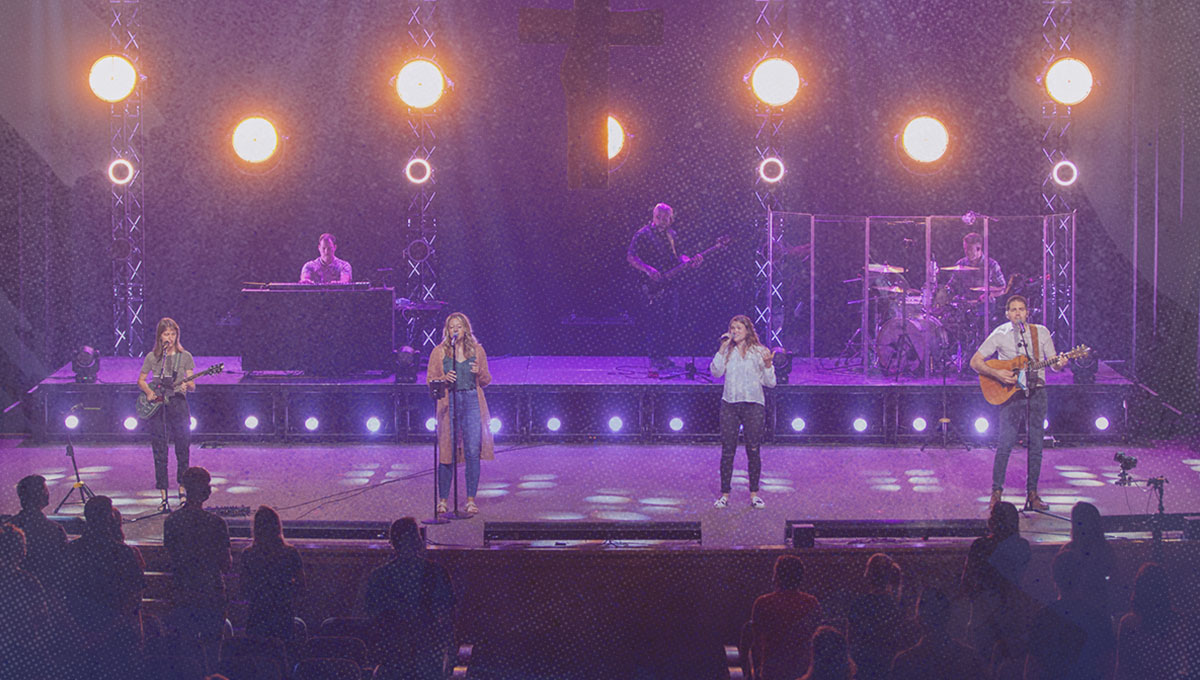 When the church had to shut down in March due to COVID-19, many of us missed worshiping together in person. We wondered how we'd stay connected. And we were concerned our faith might falter because we couldn't do church like we were used to.
But we failed to remember that God takes difficult challenges and uses them for our good. Even COVID. Now, more people are part of our worship services (both in person and online) than ever before. It is remarkable how God is using COVID to accomplish our mission of helping more people believe Jesus is more.
Just like many of you are getting more comfortable going to the grocery store, restaurants, or sporting events, you might be ready to return to in-person worship too.
Here are 5 reasons it might be time for you to return to in-person worship. Be sure to check out our new service option discussed below.


1. Your kids.
Many people are saying that they are experiencing God in a real way worshiping online. That's fantastic and doesn't really surprise me. God draws near to us when we draw near to him whether that's in the auditorium or in the living room.
But very few people have said that this is great for their kids. Kids have a far harder time learning about Jesus online than in person. So perhaps you should consider returning for the sake of your children's faith.


2. A safe experience.
We know that many of you wanted to see how the reopen went before coming back. That's fine. We get it. You might not know the Boone County Health Department has given their enthusiastic approval to the way we are doing things on Sunday (and throughout the week). You can be confident that we are doing our part to make coming to church a safe experience.


3. Relational connection.
Have you heard the stories about people being more tense and irritable these days? Maybe you don't need to hear stories because you're experiencing it yourself! The NYTimes even posted an article on COVID divorces. Part of the stress and tension comes from the fact that we were created for community. So when we are cut off from that, we don't do well.
Relational connection happens both online and in person, so I don't think we have to choose between the two. But one of the advantages of in-person worship is that you get to say hi, have a conversation in the foyer, and allow your kids to interact in class. Over time those small connections lead to deeper ones.
---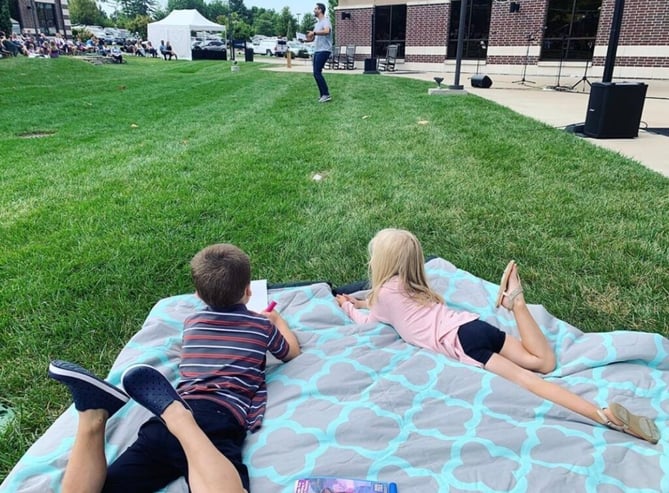 "Today, our family attended church together for the first time in 6 months. The kids excitedly said, 'Look Mom, it's our church! I hear the music!'
Six months in the years and decades that make up our lives seems small. But six months without community worship and lessons and songs for the kids was long and hard. I hope this is the first of many Sundays back with our church. Our hearts and minds long for worship here."
– Kari Hopkins, Aug. 30, 2020
---
4. Other people.
When you think about returning to in-person worship, you might not think your decision affects other people. What's it matter to anyone else if I come or not? It turns out it matters more than you might think. For one thing you can serve others whether that's in Crossing Kids, being a greeter, or being a part of another team. Every Sunday is someone's first visit to the church and we need your help to make it a great experience for them.
---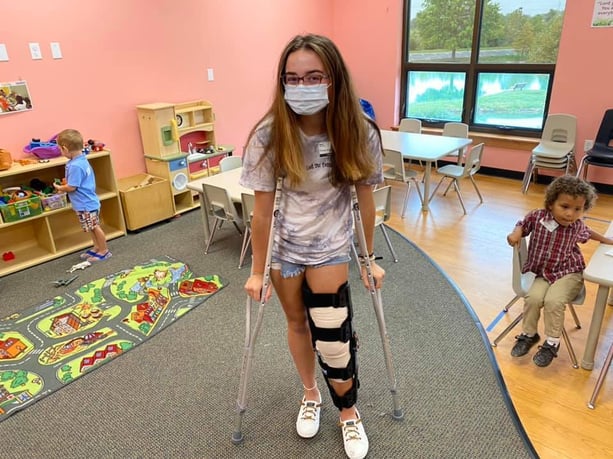 "Since her surgery Tuesday, Noël has been on the couch with her leg in a contraption for 8 hours a day and the pain has been so bad she didn't get to sleep until 1:00am. But nothing would keep her away from teaching in her preschool class at The Crossing this morning. She loves her little kids."
– Jen Wheeler, Sept. 27, 2020
---
5. Adding a service.
We now have three services inside (8:30, 9:45, and 11:00 AM CST). We will do all we can to accommodate everyone who comes on Sunday morning. Learn more about our plans here.
---
The reality is, this pandemic is far from over. We all still need to make wise choices about what's safest for ourselves and our families. And the livestream is still a great option. But if you are returning to more and more of your in-person activities throughout the week, we encourage you to make church one of them.
---

Learn more about what we're doing to make in-person worship a safe experience for you.