10 Things to Do in (and Around) Columbia, Missouri at Christmas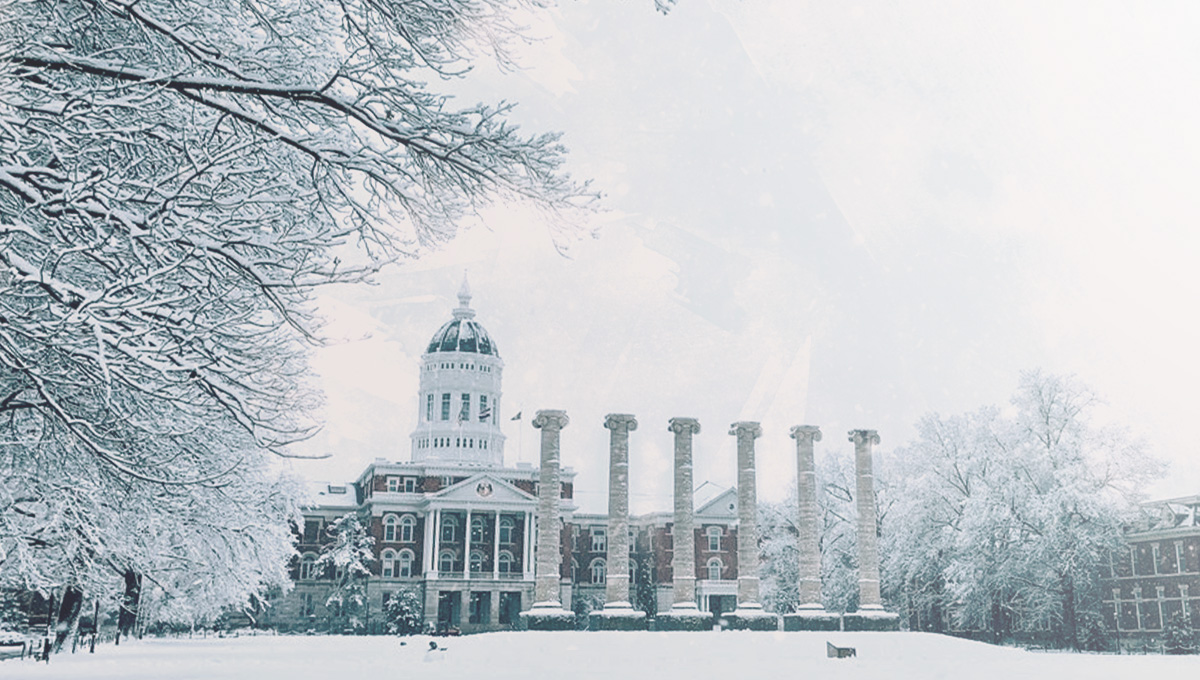 Whether this is your first or your fiftieth Christmas in Mid-Missouri, this year has a chance to be special. After few in-person events over the last year and a half, you'll find opportunities for festive fun popping up across town. We want to make sure that you're in the "holiday loop."
Sure, there are lots of things to do in Columbia, Missouri at Christmas time, but we've hand-picked our favorite seasonal activities that we recommend for Missourians of all ages. So, grab your winter coats (or snuggle up somewhere warm if that's more your thing) and get ready to experience the magic of Christmas in Columbia, Missouri this year!

1. Snag a Free Photo with Santa at Bass Pro Shop
WHAT: Step into a Winter Wonderland and even meet the big guy himself! Grab a free photo with the kids, bring home a free holiday craft, and even mail a letter to Santa. Reservations are required.
WHEN: November 6 - December 24
WHERE: Bass Pro Shop in Columbia (3101 Bass Pro Drive)

2. Enjoy Outdoor Ice Skating
WHAT: Bundle up and head to The Crossing Magic Tree for some holiday fun on our synthetic ice rink! It's the perfect festive activity for the entire family and the only skating rink in Columbia, MO. Free for the whole family!
WHEN: Thursday-Saturday, December 9-11 and 16-18, from 5-9 p.m.
WHERE: The Crossing, 3615 Southland Drive, 65201

3. Visit the Living Windows Display Downtown
WHAT: Kick off the holiday season with shopping and entertainment in downtown Columbia! The District is excited to welcome back the annual Living Window Festival. Stop in for live performances, open houses, shopping, and more.
WHEN: Friday, December 3 at 6:00 p.m.
WHERE: The District

4. Enjoy an In-person Christmas Show
WHAT: As live music and shows return, there is no better way to get in the Christmas spirit then with a show. Snag tickets to A Carpenters Christmas at the Missouri Theater and enjoy a holiday concert that spreads cheer to all.
Looking for a show for the whole family? Make a visit to the Arrow Rock Lyceum Theater and enjoy their yearly production of Charles Dickens' A Christmas Carol. It is a timeless classic with something in it for everyone!

WHAT: Come take in The Crossing's 85-foot sycamore illuminated by nearly 200,000 lights. Each light is intended to represent almost every person living in Boone County and remind us that each member of our community matters to God and is made in his image. On Friday nights, enjoy Christmas music and free photo booths.
WHEN: The Magic Tree is lit and open to the public every day, Monday through Sunday from 5 p.m. to 10 p.m. starting Friday, November 26.
WHERE: The Crossing in Columbia (3615 Southland Drive)

6. Check out the Candy Cane Crib at Logboat Brewing Co.
WHAT: You can't miss Logboat's infamous Candy Cane Crib. This is a special chance to enjoy the usual amenities of this local brewery while soaking in the spectacular light show surrounding you.
WHEN: Wednesday, November 24 - the end of the Christmas season
WHERE: Logboat Brewing Co. in Columbia (504 Fay Street)

7. Take a Christmas Lights Tour of Columbia
WHAT: Grab some hot chocolate, load into the car, crank up the Christmas music, and take a tour of Columbia's most iconic Christmas light spots. Drive aimlessly and see what you discover, or use this Christmas Lights Map as your guide!

8. Holidays with the Clydesdales at Warm Springs Ranch
WHAT: Central Missouri is home to the famous Budweiser Clydesdales, and they go all out for Christmas! Take a drive to Booneville and enjoy Holidays With the Clydesdales at Warm Springs Ranch. Reservations are required and spots are limited, so make sure you sign up soon!
WHEN: Thursday - Sundays starting November 26, you can reserve a spot to tour the stalls, meet the horses, and enjoy the lights.
WHERE: Warm Springs Ranch in Boonville (3118, 25270 MO-98)

9. Chop Down Your Own Tree at Starr Pines Tree Farm
WHAT: Take in the beautiful scenery, then take your pick of the Scottish pine trees home with you. Shop for a carton of apple cider for your family, a fresh wreath, and other gifts outside the famous Starr Pines barn.
WHEN: Open every day from Thanksgiving through Christmas from 9 a.m. until dark.
WHERE: Starr Pines Christmas Tree Farm in Boonville (21298 Pleasant Hill Road)

10. Attend a Christmas Eve Service as a Family
WHAT: After being online only last year, The Crossing is excited to have in-person Christmas Eve services again! Be sure to invite a friend, family member, or co-worker to join you. Crossing Kids is available for ages 0-5 but all ages are welcome in the service. Sign up now to be notified when the Christmas Eve service times are confirmed and to have a reminder service delivered straight to your inbox the week of Christmas.
WHEN: Friday, December 24
WHERE: The Crossing, 3615 Southland Drive, 65201
---
Looking for more ways to make Christmas meaningful this year? Check out our Christmas page for ideas, blog posts, and other content to help make your spirits bright!
PHOTO CREDIT: Bass Pro: Bass Pro Shops / Living Windows: Living Windows Facebook/ Christmas Show: VisitColumbiaMO.Com / Candy Cane Crib: Candy Cane Crib Facebook / Warm Springs Ranch: KOMU / Starr Pines Farm: Starr Pines