What to Expect at the Magic Tree in 2021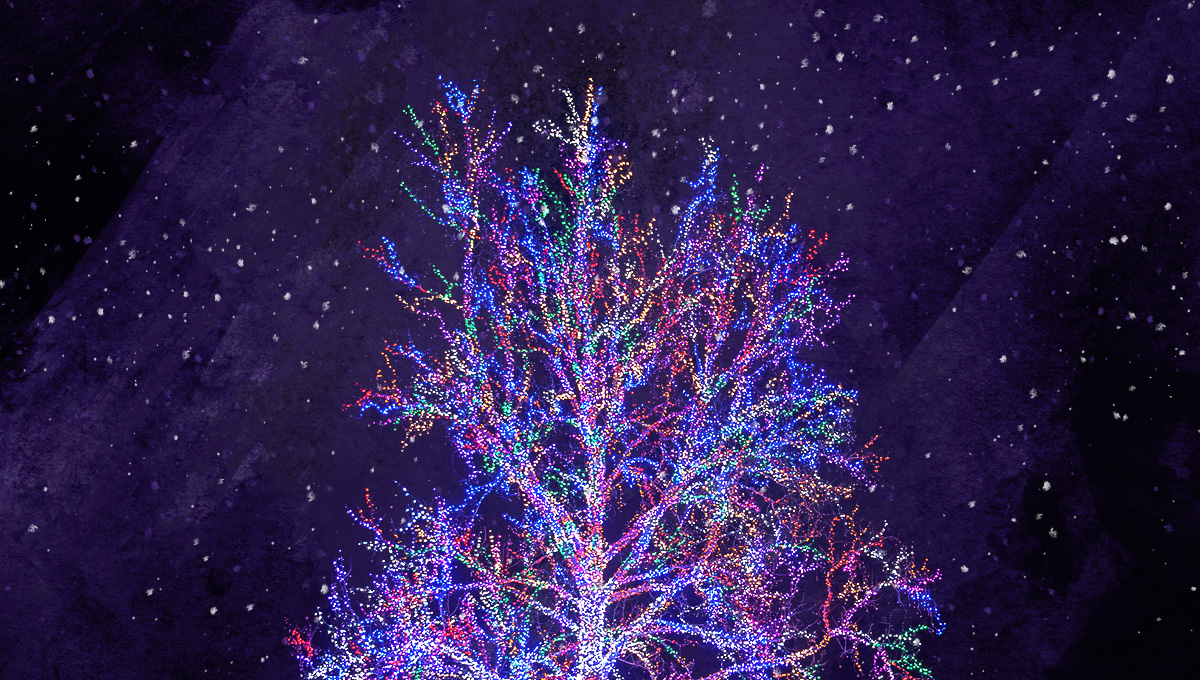 We all started 2021 with high hopes for a better, safer, healthier year. It didn't take long to realize that if 2020 was rough, 2021 wasn't what we were hoping for either.
Yet as the holidays approach, you might find yourself longing for the stability of traditions. Christmas is full of nostalgia that elicits heartfelt thoughts and familiar smells, sounds, and sights. If you live in Columbia, Missouri, The Crossing Magic Tree is a must for experiencing such feelings.
What is the Magic Tree?
The Magic Tree is located at The Crossing and can be seen from Grindstone Parkway. The beautiful, 85-foot Sycamore Tree anchoring the courtyard is adorned in 38 miles of LED Christmas lights. The tree has enough lights to represent each person in Boone County, approximately 200,000.
Our goal is for this to be a place for the whole community to come together. It is a representation that each individual bulb, when observed in unity with all the others, is something beyond impressive: it's magical.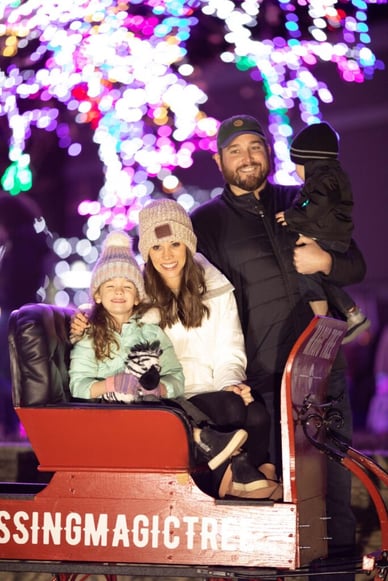 What to Expect at the Magic Tree
Here are some moments you can look forward to at the Magic Tree this year:
The official lighting will be on Friday, November 26th at 5:30 p.m.
The tree will be lit daily from 5:00-10:00 p.m. and will include music and festive photo ops
On the first 3 Fridays in December from 6:00-8:00 p.m. (the 3rd, 10th, 17th), there will be free hot cocoa, cookies, kettle corn, face painters, balloon art, and the 12 Baskets food truck.
Weekly photo contests: The most creative photo by the Magic Tree will win a gift card. You must use the hashtag #CrossingMagicTree on your Facebook or Instagram post to be entered to win.
The daily lighting will continue through the first week in January.


New This Year: Come Ice-skate with Us!
After your visit to the Magic Tree, head over to our synthetic ice rink for some holiday fun. It's the perfect festive activity for the entire family and the only skating rink in Columbia, MO.
It will be open on Dec. 9-11 and Dec. 16-18 (Thurs.-Sat.) evenings from 5-9 p.m. And it's free for the whole family. Ice skates are provided, no registration is necessary.
You won't want to miss it!
---
Looking for more ways to make this Christmas meaningful? Sign up for our daily Advent Devotionals. When you do, you'll receive an email each morning to help prepare your heart for Christmas.