What to Expect at the Magic Tree in 2022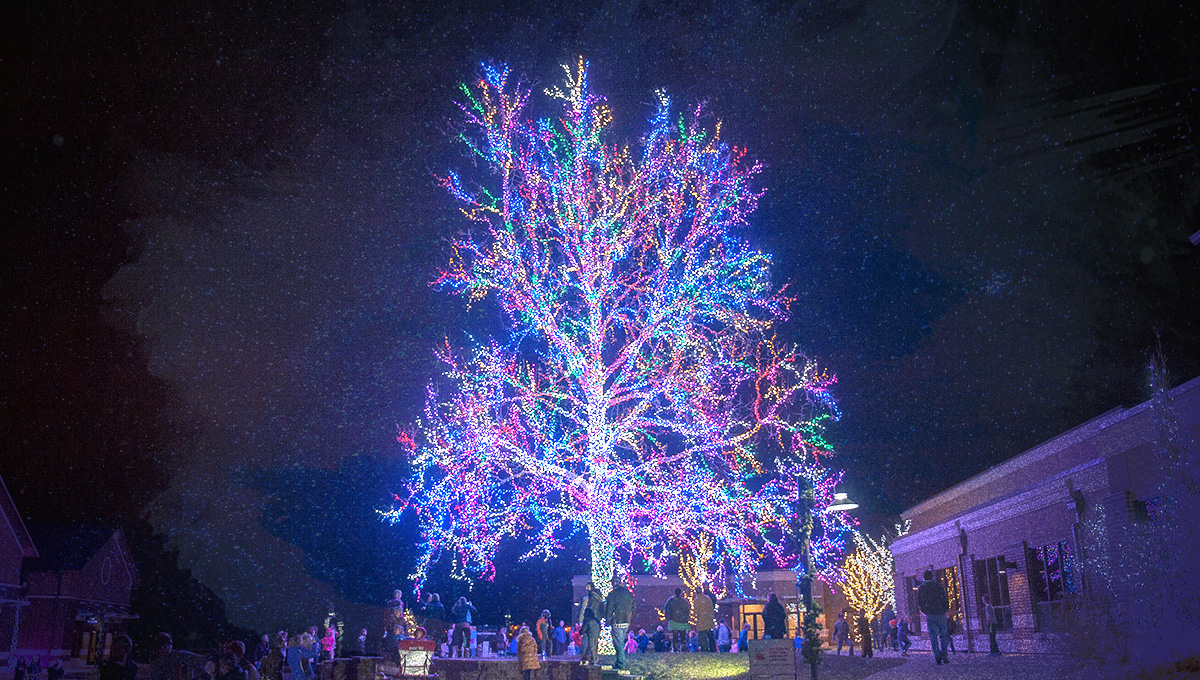 The holiday season is here which has many of us looking for ways to slow down, establish traditions, and spend time together. The Magic Tree at The Crossing is the perfect place to make cherished memories this Christmas.
The tree is located in The Crossing's courtyard and can be seen from Grindstone Parkway. The 85-foot Sycamore tree is adorned in 38 miles of LED Christmas lights. The over 200,000 lights represent each person in Boone County illustrating how, when we all work together, the result can be something not just beautiful, but magical.
What Can You Expect at the Magic Tree?
The tree will be lit daily from 5:00-10:00 p.m. starting November 25 through the first week in January and will include music and festive photo ops.
Here are some moments you can look forward to at the Magic Tree this year:
Official Magic Tree Lighting – Friday, November 25 at 5:30 p.m.
Join us for the official lighting of the season. will be on Friday, November 25th with a countdown at 5:30 pm.
Live Reindeer and Reindeer Games – Friday November 25, from 5 to 7 p.m.
Meet live reindeer and have fun with reindeer games for the whole family during the Magic Tree lighting.
Special Friday Theme Nights – first three Fridays in December (the 2nd, 9th, and 16th) from 6 to 8 p.m.
Don't miss unique theme nights—along with food trucks, hot chocolate, story time, Grinch appearances, face painting, music, and more!
We hope you take some time this season to step away from the chaos and make memories at the Magic Tree.
---
Looking for more ways to make this Christmas meaningful? Sign up for our daily Advent Devotionals. When you do, you'll receive an email each morning to help prepare your heart for Christmas.