What to Expect When You Join a Small Group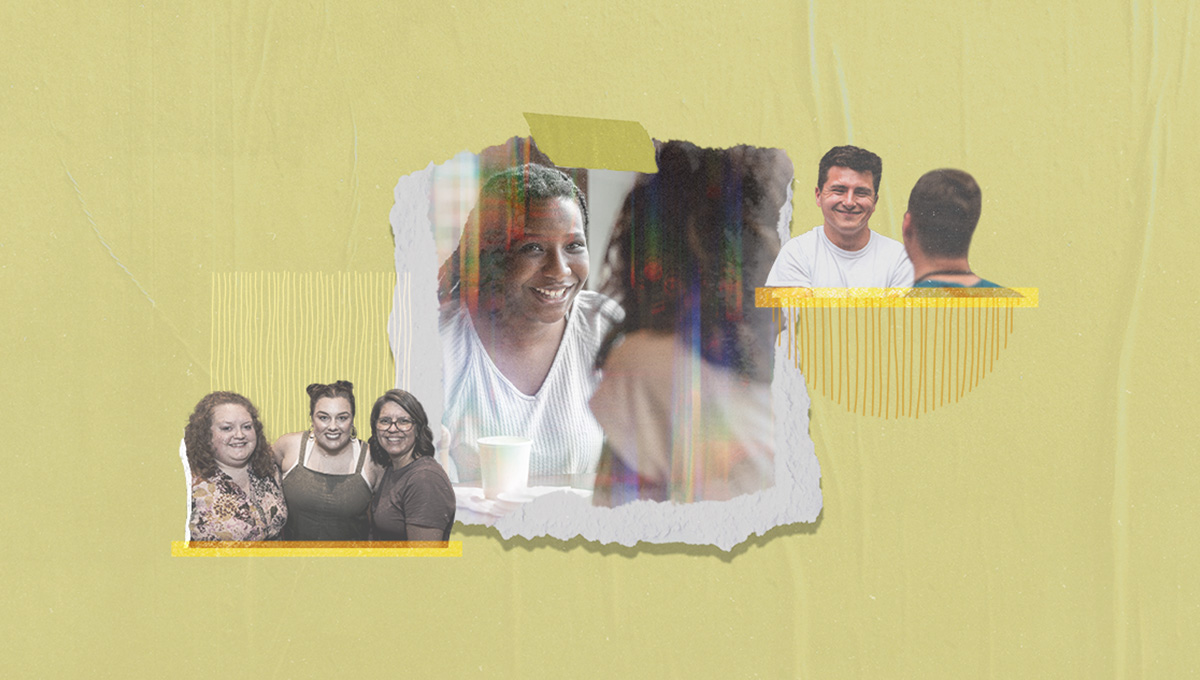 The church I had grown up attending had Sunday School classes, not small groups. When I was in college, I went to large weekly meetings put on by a ministry to college students at Mizzou. Because of the size, I could be anonymous and check things out without any commitment.
But then, someone invited me to join a small group.
Is this a cult? What did people do there? Were they normal? Did I have to know stuff about the Bible to join? Despite the questions, insecurities, and fears, I showed up and stuck with it. I have been pretty much in a small group or leading a small group for thirty years since!
Not every church has small groups, and not every church does small groups the same. So…
What should you expect when you join a small group at The Crossing?
1. Expect Awkwardness.
Really? I'm starting with this? Well, the reality is anytime you step into a new group of people, it's typical to experience some awkwardness as you get to know them. Nor, is there any small group that will perfectly line up with what expect a group to be… particularly right out of the gate. There will likely be some in the group you connect with more easily and some that you don't at first.
Instead of jumping to "this group isn't a good fit," expect there to be some awkwardness that takes time to work through.
2. Expect to learn through a discussion (and learn how to have a group discussion).
Small groups aren't merely social clubs or support groups. Regular time is set aside to learn and grow together whether it be discussing the most recent sermon together, studying a passage of the Bible, or discussing a chapter from a book. Small groups aren't meant to be a class or a sermon, but a group discussion. For this to go well, you need to be willing to participate with the group. This means jumping in with your thoughts. It also means holding back comments so that others in the group can discuss.
3. Expect your life to be messed with.
Now, I mean this positively. We all have growing to do. None of us have arrived. A small group goes beyond merely discussing ideas. It's meant to change not only what you think but how you live.
As your group studies God's word together, learning about the way he desires us to live, you should expect your small group to challenge you to live differently at times. As a small group grows in trust, it should be a place where you can admit what's really going on. Show up expecting that you'll need to learn how to open up so that others can encourage you and help you become more like Jesus.
4. Expect to develop spiritually meaningful friendships with people in similar stages of life.
After the awkwardness…after growing together for a time… you'll be able to look around at the room of what used to be strangers and see that you've developed some meaningful friendships with people who are there for you when you need them, people who encourage you in low times, people who remind you of what is true, and people who help you grow into more of the kind of person you want to be.
As I said before, there are different ways churches organize small groups. Each way has some strengths and weaknesses. The Crossing mainly structures our small groups by stage of life. The goal with this is to help small group members find ways to spend time together outside of the group and learn from how others have faced or are facing similar challenges. We were in a small group for ten years that ended about ten years ago. Those friendships formed through that awkward, sharpening, vulnerable process are still some of the most meaningful friendships we have.
There are other ways to grow and even create meaningful friendships at The Crossing. A small group might not be the best next step for you now. But we hope over time that you find a place to develop spiritually meaningful friendships.
Joining a small group through your church is a great next step to developing meaningful relationships that lead to the good life. Now's the time to get connected! Find out more about small groups at The Crossing. We have groups for college students, twenties, and adults over 30.