Top 10 Going There Podcast Episodes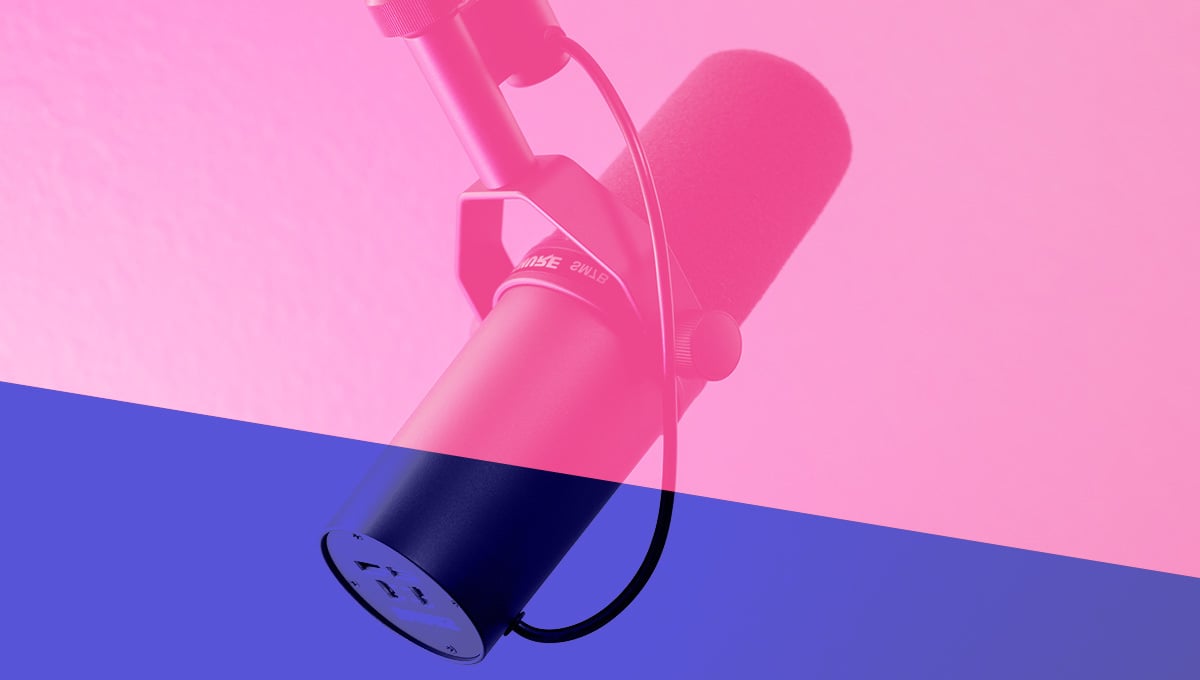 We live in a culture that encourages us to post a picture of our smiling kids, not the tantrum that happened 10 seconds before. It's cool to share about a night at home binging Netflix, but not about how lonely you feel. So, what does it look like to be honest about the messiness in life? Samantha and Christian asked the same question.
In their podcast, Going There, co-hosts Christian and Samantha get real about their struggles with relationships, mental health, motherhood, work-life balance, and everything in between. If you're curious about what it looks like to follow Jesus in your cultural moment, tune in each week to figure it out together.
Wondering which episode to listen to first? Here's a list of the top ten Going There episodes, complete with insights from the co-hosts on what they like about each one!
Anxiety and fear have been popping up in conversations lately. Sometimes it's big things like a career change or fertility issues. Sometimes it's small things like conflict in a friendship or potty-training your toddler. Anxiety can consume you if you let it!
In this episode, we challenge the way most of us are accustomed to living. And we turn to scripture instead for reminders about what Bible says about fear, anxiety, and what it looks like to trust God.
– Samantha
The most dramatic episode yet… Ha, sound familiar? Honesty moment: Samantha and I used to meet every Monday with a few girlfriends to watch a bunch of other girls seek love while hating on each other, flaunting their bodies, and gossiping, all while they kiss the same guy. Sounds wholesome, right?
In this episode, we talk about harmful messages in the media, and the impact of overconsuming entertainment, and why we challenged ourselves to stop watching The Bachelor.
– Christian
My husband and I will celebrate our 7th wedding anniversary this month, and I'm happy to report that we've officially figured out marriage! Just kidding, of course. We constantly have to work to help our marriage be the best it can be.
In this episode, Christian and I invited our fun husbands on to chat about big mistakes we've made in both of our marriages and how we worked through them (and still deal with them currently). Whether you're married or not, this is one you don't want to miss.
– Samantha
As a small business owner, I see messages like "You do you, girl," "Choose people that choose you," and "If they aren't serving you, cut them out" shared and promoted all the time. This cultural message is confusing. Should we work to care less about what others think? Or care morebecause we are supposed to love our neighbor? In this episode, we talk about how to be confident and gracious as a follower of Jesus in today's culture.
– Christian
Whoa, big topic! This one challenged me personally. Admittedly, I have been narrow-minded when it came to this subject. Anna Lynne Frazier—who has an MDiv and MA-EM from Trinity Evangelical Divinity School—spent a lot of her time in seminary exploring this very question. She comes on to share a biblical perspective on feminism and discuss why it's a red flag to claim anyidentity more than your identity in Christ.
– Samantha
"Ugh! I just don't want to deal with them!" You know who I'm talking about. It's that one person who rubs you the wrong way. Maybe they gossip, speak negatively about others, or constantly complain. People like this are exhausting, but they are also made in God's image. So, what do we do?
In this episode, we want to challenge you to love hard people. We talk about the reality of what this looks like and share practical tools to implement this well.
– Christian
If you don't know Cierra, you're in for a treat! After she constantly chased things she thought would make her happy, she was left feeling worn down. Now, she works hard to "fall in love with life" in a healthy way.
In this episode, Cierra shares the difference between happiness and joy and discusses using social media in a positive way.
– Samantha
This episode makes me feel all kinds of sentimental because it was the first topic we talked about when we dreamt up ideas for this podcast.
Making friends in your 20s and 30s can be weird and unnatural. Where do you meet people? How do you get past surface level conversations? Christian and I struggled with friendships in different ways. We learned what works, what's unhealthy, and why you can't ignore prioritizing community.
– Samantha
Hot take: God is not a Magic 8 Ball. So why do we often treat him like he is?
In this episode, we talk about the difference between knowing about God and actually knowing God. It can be a dangerous game to say you are a Christian but only trust what others have told you about God. This episode challenged us, and we hope it will spur us all on to learn more about God personally and pursue him fiercely.
– Christian
Prefer to read more, instead? Check out this post from Samantha about what it means to truly know God.
Personally, I crave control of my time, my work, my kids, and my husband. I want things to go my way when I want. Can you relate?
In this episode, we talk to Kay Fitzpatrick about losing control in an unimaginable circumstance. When she lost her son in a tragic hiking accident, she learned how to surrender control and trust God's sovereignty in a whole new way.
– Samantha
---
To join in on all the fun, subscribe to Going There on Apple, Spotify, or wherever you get your podcasts. New episodes drop every Wednesday!