16 Recommended Summer Reads 2022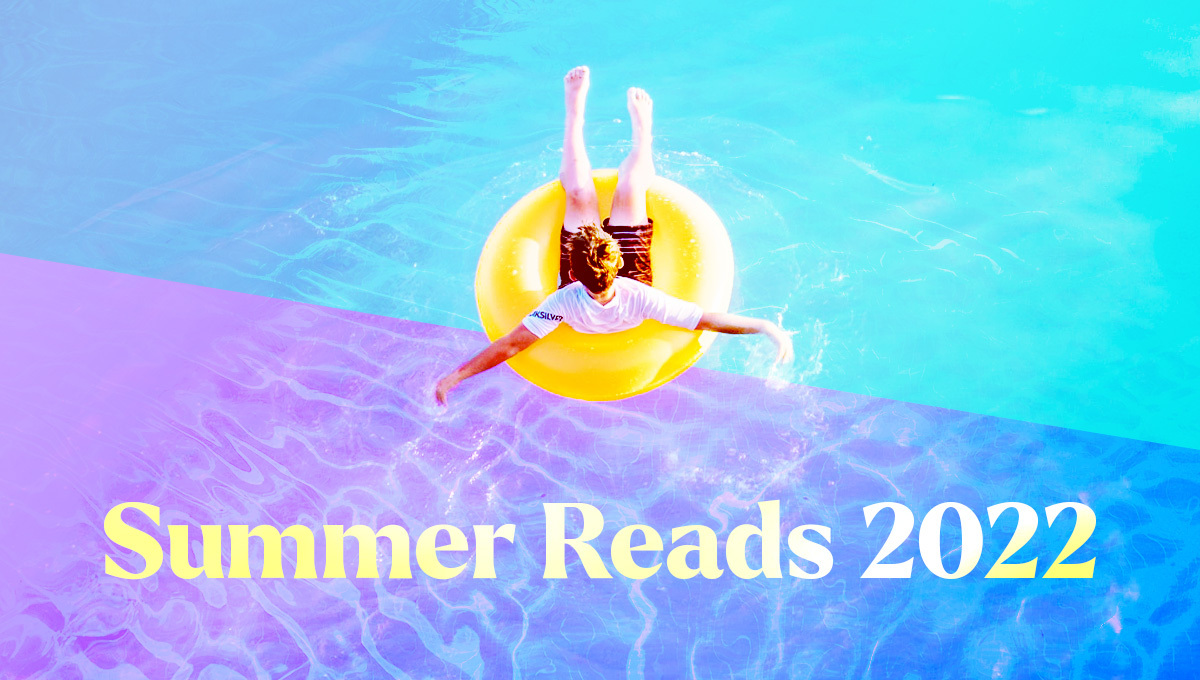 Whether you have a little extra time on your hands or you're just looking for a way to relax, summer is a perfect time jump into reading. Not sure where to start? Begin with this list of recommended summer reads from members and staff of The Crossing. You'll find a mix of fiction, biographies, books to encourage you in your faith, and books to challenge your thinking. Happy reading!
Recommended by Brent Beshore, member at The Crossing
For men in their 30s and 40s trying to juggle a growing career and a young family, the world's scorecard makes God seem small and distant. Through heartfelt encouragement, hard truth, and a depth of vulnerability, Morgan Snyder beckons tired and anxious men like me back to the love and grace of a personal and practical relationship with Jesus.
Our lives are defined by high-stakes conversations, whether in our careers, marriages, family, or friendships. Too often our emotions run wild, and the consequences can be devastating. This book is about gaining perspective and outrageously useful tools to see yourself and others with new eyes, leading to far more productive and healthier "difficult discussions."
---
Recommended by Kelley Wampler, Crossing Small Groups
Once Upon a Wardrobe is a historical fiction book about a heartfelt sister who wants to answer her little brother's dying question: where did Narnia come from? George begs Meg, an Oxford student, to meet Mr. Lewis and get him the answer he desperately longs for. Weaving through C.S. Lewis's past to demonstrate how his life events influenced his writing, this book reminded me that literature—because of its creativity and whimsy—can communicate profound and complex truths to move our hearts. Easy to read but full of meaning, this book is a perfect companion for a road trip!
Where do we look for wisdom? The constant stream of information from news, social media, streaming TV, and podcasts can make it hard to know what to think or even how to think about something. Most of us want to live wise lives, but where do we start? What are the rhythms of a life of wisdom? This book motivated me to consider what I was consuming and compelled me to steep myself in the sources of goodness and truth that God gives.
---
Recommended by Rafael Nieves-Rosario, member of The Crossing's worship team
Most of us have a dualistic approach to life, separating the "religious" from the "secular." This book provides an antidote to this unbiblical reality. Analyzing the biblical paradigm of creation-fall-redemption-restoration, Al Wolters reminds us that all of life is to be lived for God's mission: to push back the effects of sin in the world and seek the realization of God's kingdom.
If the Bible, although written for us, was not written to us, how do we go about in applying it? There are, of course, several methods. In this book, "jazz theologian" Bradley Broadhead uses the improvisational nature of jazz music to explore the notion of Christian freedom. No, I'm not kidding.
---
Recommended by Christian Neuenswander, Crossing Operations
I found so much freedom in my identity as a mom from the truths shared in this book. It seems like an impossible task to be all of the things to our children and cultivate a godly home in the time we have when kids are little. But this book took cultural "truths" we can so easily fall into the trap of believing and helped me accept and rejoice in who God has made me as a mom.
This story takes place in 1918 in the middle of the Mexican Revolution. It's a story of a wet nurse, Reja, who has loved and nursed an entire community. One day, she oddly disappears until she is found under a bridge with an infant who is covered in bees. Surprisingly, the family she works for decides to keep the baby and raise him as if he was one of their own. As he grows, we learn that he has a unique gift to see things that are to come…both great and dangerous.
This beautifully written book is full of engaging descriptions and has an enticing, fast-moving plot.
---
Recommended by Matt Gordon, member at The Crossing
Most of us probably don't realize what a gift we have in Berry. He will be remembered among the great American authors, and Jayber Crow puts his mastery on display.
This book is not a page-turner, reading more like an anti-epic. It possesses a rugged depth that's uncommon in post-modern/post-Christian art. Plus, it has one of the most compelling love stories you are going to read about—forget all about Hollywood tropes on romance: Berry casts a different vision of love that focuses on fidelity, honor, and sacrifice. This is a book about a barber, yet it's so much more. It's a book about a great return to some kind of goodness, to some kind of home.
Written in stylings echoing To Kill a Mockingbird, this is a novel about a different kind of father, a different kind of family, and the byproduct of the two: a different kind of love. While not explicitly a faith book, the Christian will wrestle with faith, with sin and grace, with the miraculous, and will get, as part of the payoff, a lovely description of a possible heaven.
---
Recommended by Shay Roush, pastor at The Crossing
As Christians, how should we think about common cultural claims like Black Lives Matter, Love is Love, Women's Rights are Human Rights, and Transgender Women are Women? What can we gladly affirm, and what are we unable to embrace? This short book by Rebecca McLaughlin helps navigate these issues.
What I thought was going to be just a book about apologetics turned out to be a really great book about discipleship and helping me be a better follower of Jesus who loves others well. Prepare to be challenged.
If you like reading presidential biographies, put this one on your list. Often hailed as one of the "Trinity of Great Leaders" along with Washington and Lincoln, two things stand out about this remarkable man. First, Grant was instrumental in saving a divided U.S. during the Civil War (and again as president). Not only was he a brilliant general, he was also a passionate defender of equal rights for both African Americans and Native Americans in post-war America.
Second, I was drawn to Grant's character as a leader: generous, curious, and often understated (at times he was mistaken as just a common soldier because he dressed like the men he led). But maybe his greatest trait was his humility, which helped him manage the egos of the people who surrounded him. A great read for the summer!
---
Recommended by Colleen Luley, Crossing Twenties
With four young kids under our roof, home life is chaotic at best, 'survival mode' at worst, and often feels like we're just trying to make it through the day. The fight to love and form our kids to know and walk with Jesus can seem futile. That's why I loved this book: it offers deeply practical and realistic ways to leverage our everyday habits to parent with purpose.
Everyone has regrets. When Crickets Cry tells the story of a heartbroken doctor with lots of them and a dying 7-year-old in desperate need of a chance to live. Beautifully written, I found myself gutted (i.e., lots of tears) by the pain of hearts that are broken and diseased, as well as captivated by the redemption needed to heal them.
---
Recommended by Michael Porter Sr., Crossing Connections
Because there is a direct correlation between the quality of our habits and the quality of our lives, James Clear presents a compelling case for embracing what he calls "atomic habits." He defines atomic habits as tiny, 1% adjustments in our thinking and actions which will, over time, lead to massive transformation. "Changes that seem small and unimportant at first will compound into remarkable results if you're willing to stick with them...," Clear writes.
This is a book of collected letters and teachings from a 17th-century friar on how to obtain and live continuously in the presence of God. He posits that with the proper mindset and heart attitude, we can turn any menial task into full-blown worship of God. I highly recommend this book!
---
Looking for more ways to grow this summer? Check out this blog series from Lynn Roush, a counselor at The Crossing. Each post is a deep dive into identity formation and how we can begin to heal from our past wounds and grow into who we are called to be in Christ.