Start Managing Your Relationships From With You in the Weeds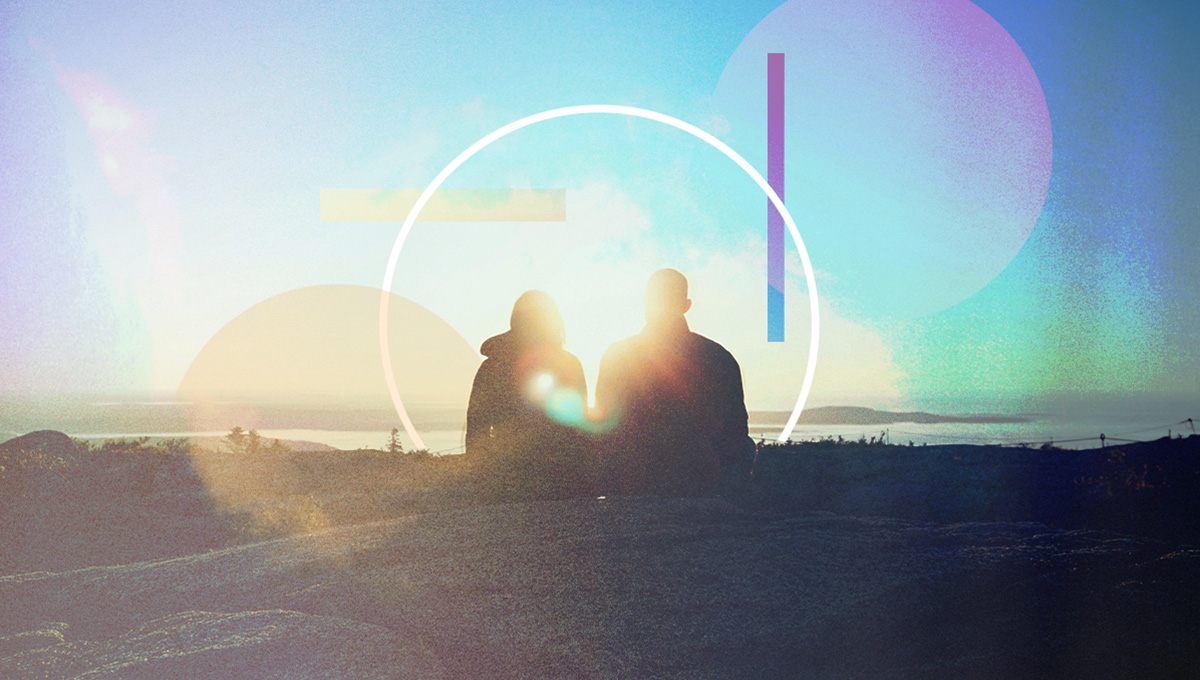 "Do you want to talk about it?" I uttered these words because I couldn't take it anymore. It was 11 pm. The lights were out. My wife was quietly hurt. I was silently seething. Didn't she know what going to this NBA game meant to me? Why can't she see the other sacrifices I'm making around the house? This tension didn't feel good and needed to be resolved.
Does this sound familiar? You don't need to be married to know that relationships don't always work the way you want them to. We all need guidance and perspective when there aren't easy solutions.
With You in the Weeds launched its new series called "Managing Your Relationships" for two main reasons:
1. Relationships have more impact on you than anything else in life.
Because we are wired for relational connection, our brains are literally shaped by the interactions we have with others on a daily basis. God has baked this into our DNA by design, and we can't avoid it.
2. Your relationships need work.
Every relationship is imperfect and flawed because sin entered God's creation and is here to stay. The result: hurt, miscommunication, confusion, abuse, betrayal, and conflict are all too common.
In this podcast series, With You in the Weeds co-hosts—John, Lynn, Shay, and Austin—discuss topics like resolving conflict, repairing broken trust, forgiving others, dealing with difficult people, and nurturing healthy friendships. As you listen, you will gain perspective and wisdom on how to manage your relationships. You'll also feel empowered to take the next steps to cultivate important relationships in your life more faithfully and effectively.
So… "Do you want to talk about it?"
We plan to get deep in the relationship weeds, and we hope you'll join us.
Listen to the first four episodes of the "Managing Your Relationships" now—
The Roots of Conflict
Why do you have conflict? Because you have unmet desires, which lead to emotional reactivity, which leads to conflict. If you want to understand the roots of your conflict so you can manage it better, you need to know how to answer four critical questions.
Managing the Weeds of Conflict
Conflict is messy, frustrating, and painful. And you can do something to manage it. Learn four specific, substantive, and realistic steps to start managing the conflict in your life.
The Roots of Broken Trust
If someone's ever broken your trust, then you know what it's like to get punched in the gut. No one should be alone in the face of broken trust. This episode explains how trust is built, what breaks it down, and why it's so painful when it's torn apart.
Managing the Weeds of Broken Trust
What's your go-to response when someone breaks your trust? Is it even possible to trust again? If you've ever wondered when, where, and how to heal and move forward after trust has been broken, this episode offers answers.
---
Stay tuned for the rest of the series, coming soon…
The Roots of Toxic Relationships | March 8, 2023
Managing the Weeds of Toxic Relationships | March 15, 2023
The Roots of Bitterness | March 22, 2023
Managing the Weeds of Forgiveness | March 29, 2023
Roots that Kill Relationships | April 5, 2023
Nurturing Healthy Relationships | April 12, 2023
---
Be the first to know when a new episode of With You in The Weeds drops!
Subscribe to the show on your favorite podcast platform: