Fear Not: 15 Bible Verses About Overcoming Fear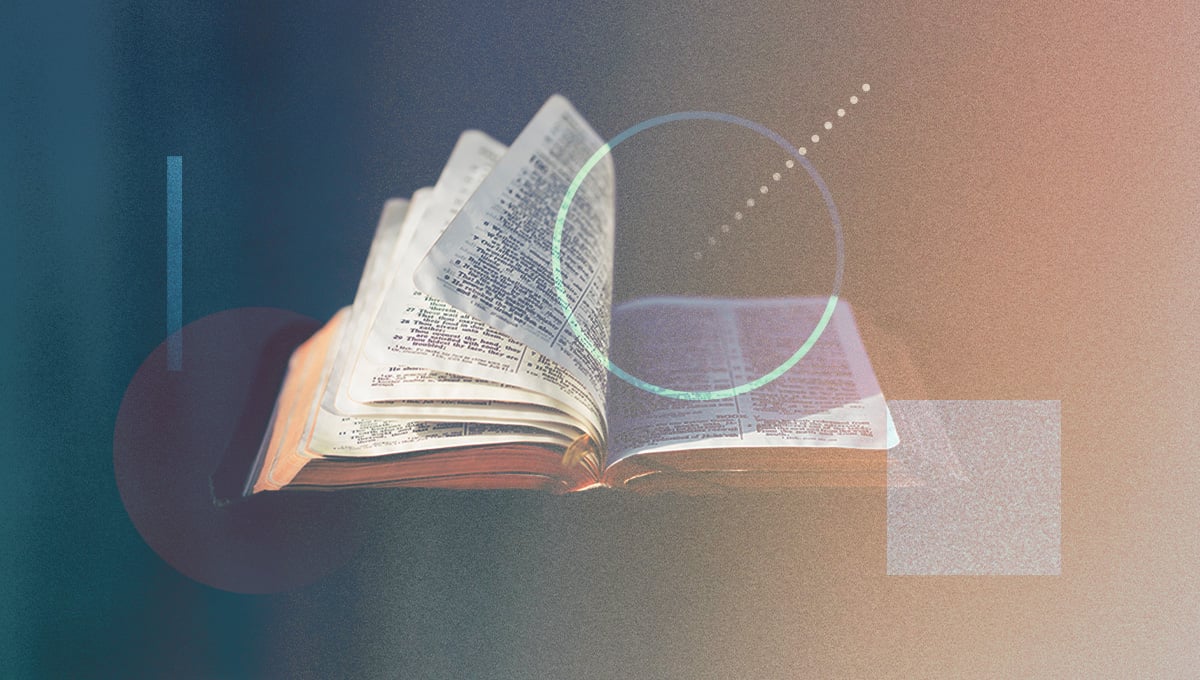 7th grade. Top of the St. Louis Arch. I lean over to look down at the city…then the arch moved. Today, I know such movement to be a sign of a healthy structure because it can flex and flow with the wind. At the time, I panicked. I couldn't breathe. I was in the grip of fear, and I now have the Arch to thank for my lasting fear of heights.
What do you fear? Where and how do you fear? Where do you panic and freeze up? What makes you paralyzed?


God's command to "Fear Not"?
God says "Do not fear" hundreds of times throughout the Bible. But what does that mean? Was my 7th-grade-self sinning? Are you wrong to feel fear when you're not sure how to pay next month's rent or when you get that dire health diagnosis or when your job is on the line?
No. You're not wrong. God wired our brains to experience fear. It is a primary emotion. There is a reason and purpose for our fear as we respond to triggering stimuli. When God says, "Do not fear" he is not commanding us to shut off a part of our brain. His model citizen isn't an emotionless and stoic robot.
The real issue God wants us to wrestle with is where we go when we fear. Where do you go with your fears? How do you deal with them?
Simply put, God wants us to come to him. Fear can paralyze us. Yet when we "fear" in the presence of God, God help us take the next step of faith even in the midst of our fear! Unfortunately, no one will be able to escape fear in this sinful and broken world. It is real. It can be paralyzing. It is powerful.
But God is more powerful.
He has the power and desire to be with us in the midst of our fears. Remembering this will enable to us to take the next step of faithfulness in our lives. How? Because God is with us. We can continue to fight to believe Jesus is more in and through our fears thanks to his presence with us.
---
Author Austin Conner recently launched a new podcast with other pastors and professional counselors called With You in the Weeds. Tune into their series "Managing Your Emotions" for biblically-informed insights and practical tips to help you respond to fear, anxiety, anger, depression, and more!
---
Below are 15 verses that help put our fears into perspective.
Memorize them. Reflect on them. Write them down. Discuss them. Sing them. May these verses give all of us perspective and reminders of God's presence with us in and through our fears…

Isaiah 41:10
So do not fear, for I am with you; do not be dismayed, for I am your God. I will strengthen you and help you; I will uphold you with my righteous right hand.


Psalm 23:4
Even though I walk through the darkest valley, I will fear no evil, for you are with me; your rod and your staff, they comfort me.


Psalm 27:1
The Lord is my light and my salvation— whom shall I fear? The Lord is the stronghold of my life—of whom shall I be afraid?


Psalm 46:1-3
God is our refuge and strength, an ever-present help in trouble. Therefore we will not fear, though the earth give way and the mountains fall into the heart of the sea, though its waters roar and foam and the mountains quake with their surging.


Psalm 118:6
The Lord is with me; I will not be afraid. What can mere mortals do to me?


John 14:27
Peace I leave with you; my peace I give you. I do not give to you as the world gives. Do not let your hearts be troubled and do not be afraid.


Deuteronomy 31:6
Be strong and courageous. Do not be afraid or terrified because of them, for the Lord your God goes with you; he will never leave you nor forsake you.


Isaiah 41:13
For I am the Lord your God who takes hold of your right hand and says to you, Do not fear; I will help you.


Hebrews 13:6
So we say with confidence, "The Lord is my helper; I will not be afraid. What can mere mortals do to me?"


Deuteronomy 3:22
Do not be afraid of them; the Lord your God himself will fight for you.


Luke 12:32
(Jesus says), "Do not be afraid, little flock, for your Father has been pleased to give you the kingdom."


Lamentations 3:57
You came near when I called you, and you said, "Do not fear."


Psalm 56:3-4
When I am afraid, I put my trust in you. In God, whose word I praise—in God I trust and am not afraid. What can mere mortals do to me?


Haggai 2:5
'This is what I covenanted with you when you came out of Egypt. And my Spirit remains among you. Do not fear.'


Luke 12:7
Indeed, the very hairs of your head are all numbered. Don't be afraid; you are worth more than many sparrows.
---