Ancient Liturgy in Modern Worship: Drawing You into God's Story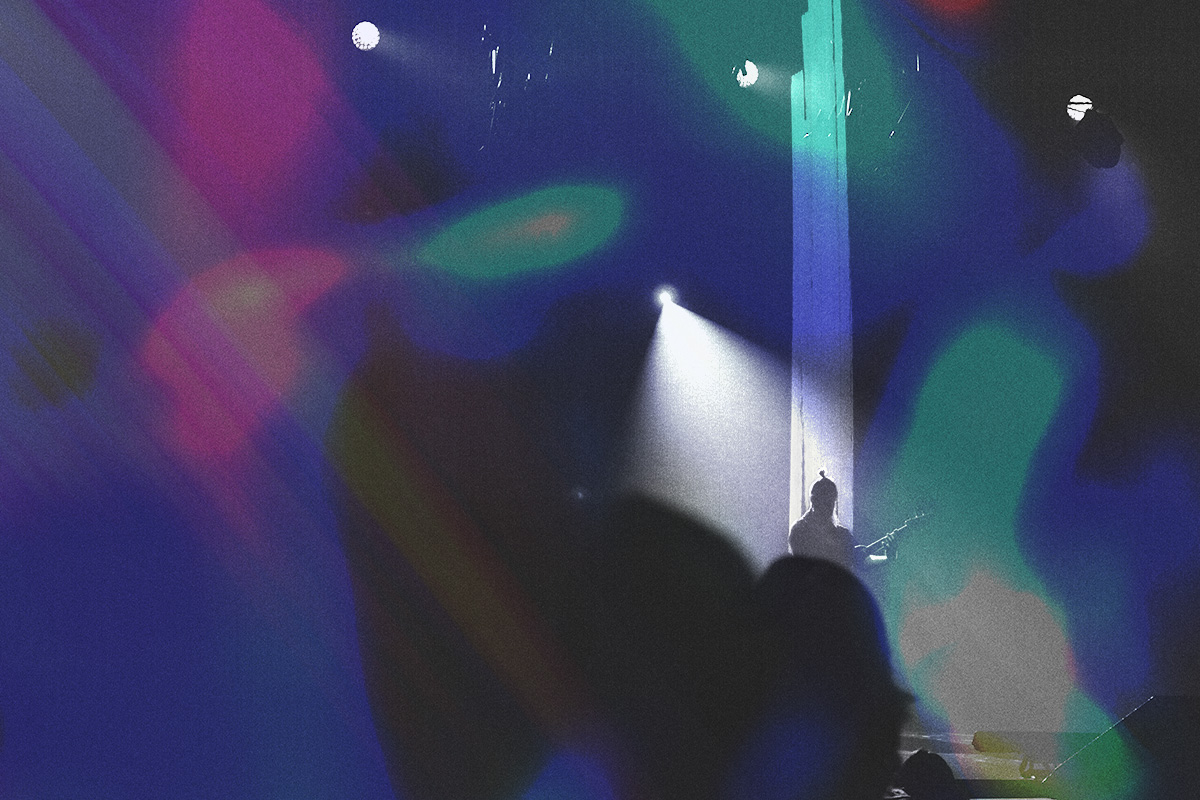 "Who doesn't love a story?" asks singer/songwriter Melanie Penn in her song "The Story." She then retells the gospel story through a series of fairytale-like metaphors that winsomely describe "a tale of a risky rescue and how love wins in the end."
The question is a potent one.
One of the reasons we love stories is that they are often ineffably enchanting. They speak to the core of our being to help us make sense of a disenchanted world, empowering us to rediscover who we are and who we want to become.
We read books, stream movies and shows, and pass down family tales from generation to generation that, whether we're aware of it or not, form our imaginations and shape the desires of our hearts.
For this very purpose, our worship gatherings on Sunday morning are a liturgical retelling of the Biblical story, weaving us in and out of the transcendent narrative arc of creation, rebellion, redemption, and restoration and renewal of all things. When we gather for worship, our imaginations are formed (and even reformed) by the liturgy as we reenact God's epic story.
Through the liturgy of our gatherings, we also begin to see and understand how the narrative threads in our individual stories fit into the context of this bigger story. And, as Jerry Sittser rhapsodizes in A Grace Revealed, we "feel a surge of energy as [we] move into a future that is rich with meaning."
Each ancient liturgical practice (passed down through the church for generations) enables us to embody a different chapter of God's ultimate story. We remember that…
"God is holy (adoration), we are sinners (confession and lament), Jesus us saves us from our sins (assurance… and instruction), and Jesus sends us on his mission (charge and blessing)."
– Mike Cosper, Rhythms of Grace
Reenacting God's Bigger Story
I want to draw our attention to the structure and liturgical practices of The Crossing's worship gatherings to explore how they enchant our imaginations and connect our hearts more deeply to God's heart for us.
It's important to note our church doesn't embody these practices in a historical vacuum. We adapt them and contextualize them so they resonate more fully and deeply with the people God draws to our church. Here and now.
Prologue
We begin with a call to worship that serves as a prologue to the bigger story. The call reminds us that God initiates our worship. With a sense of sacred hospitality, he invites us to enter into this embodiment of his story and to participate in what Bryan Chapell describes as "the wondrous praise that already and eternally enraptures the hosts of heaven."
Sometimes, the call takes the form of a prayer, a greeting, a statement of purpose from the worship leader, or even a song such as "All Creatures of Our God and King." Most often, the call to worship is a passage from God's word, like Psalm 95:6-7. This not only serves as an invitation into this reenactment of God's story but also as a reminder that our worship, by the power of the Holy Spirit, is an encounter with the Author of the story himself. God is mystically present in a unique way in our gatherings as he reveals himself through scripture (Romans 10:8-14), songs (Col. 3:16), and sacrament (1 Cor. 10:16).
In whatever form it takes, the call to worship is a way we cultivate the crucial awareness of God's active presence in our midst as we participate in his redemptive story in worship.
Creation
God invites us to worship him, and we respond with songs, scripture, and prayers of adoration and praise. Mike Cosper writes, "The goal of adoration is to put the character and the glory of God on display."
And so, in adoration, we remember who God is and focus our collective gaze on his incomparable power and glory by praying passages like Psalm 96 and Revelation 15:3-4 out loud together. And we sing songs like "Great Things" and "Steadfast", which celebrate with scripture-inspired poetry the transcendence of our God, who not only writes the story we are reenacting but enters into the story to be with us as he pours out his love, mercy, faithfulness, and justice on us.
Rebellion
As we behold the glory and beauty of God's character and how he acts within his own story on our behalf, we begin to see clearly that all is not right in ourselves and our world.
Sin and sorrow (all conditions of a Genesis 3 world) have intruded on the story, corrupting the world and our hearts, causing division, and inflicting deep wounds.
And so, we cry out to God for mercy and forgiveness, healing and wholeness. We confess our sins against God and our neighbors and lament the suffering and injustice threatening to crush us.
Here, the pace of our gatherings slows down and stretches out because we recognize that we are often in a state of hurry, rushing from one thing to the next while incessant stimuli bombard our senses. To paraphrase John Mark Comer, we slow down to allow "the merry-go-round blur" of our lives to come into focus. As we do, we become aware of the deeper needs of our hearts that the practices of confession and lament attend to.
Redemption
It takes time to quiet the noise within us, which is why we take our time to pray through scripture that observes the reality of our lives for us and reveals our need for forgiveness and mercy. In this openness and stillness, God's word assures us of his compassionate presence with us.
In corporate prayer and in silence, we unload our burdens on the one who already bore them on the cross and look to him for what needs mending and healing even as he directs our paths on the next steps forward in our journey of faith. This is sacred space, indeed.
We don't inhabit the sobering practices of confession and lament without hope (1 Thessalonians 4:13). Here is where the "risky rescue" and the "love winning in the end" parts of the story come into liturgical focus.
God hears our prayers and responds to our cries by reminding us that through the finished work of Jesus Christ, all sins are forgiven, and suffering and sorrow will one day dissolve as all things are made new.
And because the reality of this, the happiest of all endings, has the power to enchant our imagination, shape our hopes and desires, and give us true purpose for living, we sing songs like "Christ is Mine Forevermore" and "Freedom is Coming" and pray passages like Isaiah 25:8-9 and 2 Corinthians 5:17-18.
Restoration and Renewal
When these assurances are sung and spoken from our lips, they make their way into deep reaches of our hearts, the end of the ultimate of God's Story, renewal and restoration, ashes into beauty, to become the very "rhythms of grace" we walk in.
As we embody God's story week after week through the liturgy of our corporate gatherings, we're emboldened to watch, wait, and press forward in faith and hope even though things are not as they should be. This is because week after week, we discover and rediscover that, as Tish Harrison Warren writes, the things we long for "are not rooted in wishful thinking or religious ritual but are as solid as a stone rolled away."

---