An Expanded Definition of Neighbor: How to Serve this Holiday Season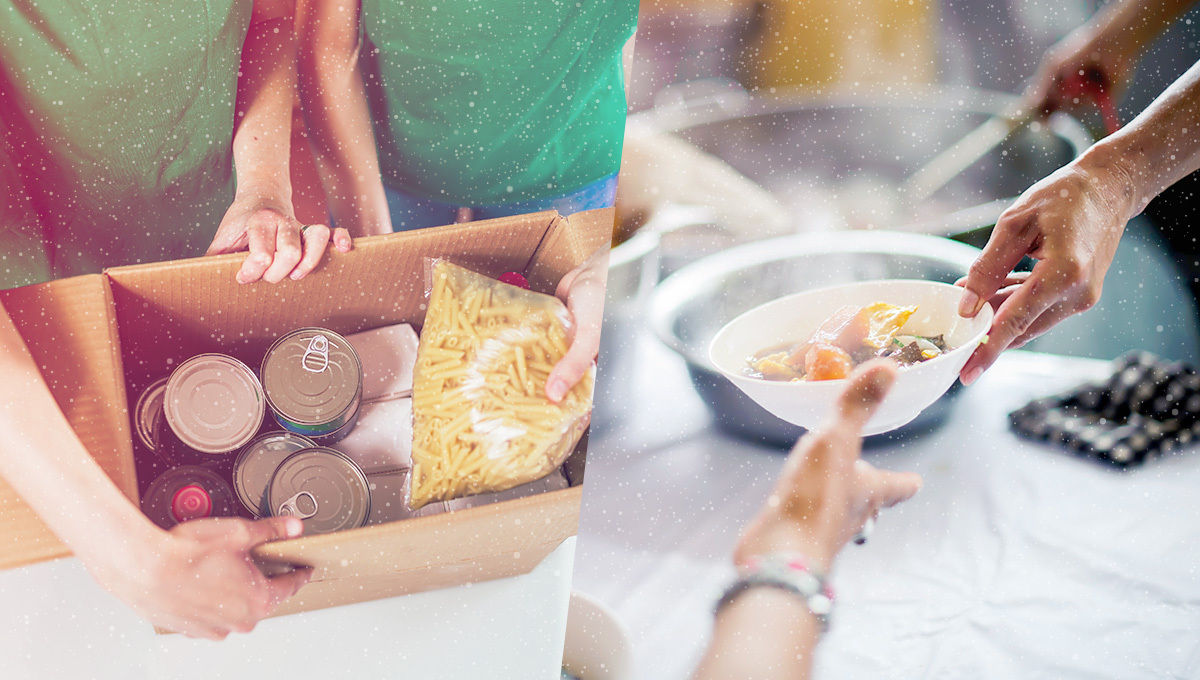 The holidays are upon us! This is the time of year when we often begin thinking more about other people.
Who will I celebrate Thanksgiving with? Who do I want to purchase Christmas gifts for? Who will end up on my calendar in the next several weeks as the holiday parties and special event invitations start rolling in?
Often, the people we think about most are our own family and close friends. And that's completely appropriate! Holidays are traditionally a time to gather with family and celebrate.
But in our pandemic-stricken world, more people than ever are struggling more deeply, feeling lonelier, and facing new financial strains. Life's hardships have an isolating effect. It's tough to feel like celebrating when your situation has you walking alone through a dark valley.
Here are three ways to consider "expanding your holiday reach" and looking a little further outward. How can you—maybe alongside your family and friends—help bring light to the dark valleys that others are walking?
1. Purchase gifts to help refugees and others coming out of lives of fear and violence.
Giving and receiving gifts is so universally appreciated that it's considered a "love language." You can extend your love beyond those closest to you by participating in The Crossing's annual giving initiative, Equipping The Saints (ETS).
This year, we are highlighting three organizations that work with individuals in deep need. These people include refugees escaping violence and unrest in Afghanistan and other countries, and women and children escaping domestic violence. Giving through ETS is a great way to provide much-needed items to people in crisis.
Our three partner organizations are:
Catholic Charities serves as the Refugee Resettlement agency for Columbia and Mid-Missouri. Since 1975, this organization has welcomed more than 4,000 refugees to our community, providing initial resettlement services and ongoing support services. Catholic Charities Refugee Services is preparing to receive Afghan refugees in the coming weeks following the Taliban takeover.
This nonprofit is also focused on helping refugees and immigrants. City of Refuge provides Basic Need Programs, Counseling Services, and Professional Development Opportunities. Its goal is to equip Columbia's refugee families with the basic materials they need, as well as deeper friendships they can count on as they navigate a new life in the United States.
This local nonprofit provides victims of sexual and domestic violence with safe housing, advocacy, child services, and counseling. Often, women arrive at True North with little or no belongings of their own as they escape their dangerous situation. The organization also helps women get a new start at life by meeting practical needs.
For specific gift ideas, stop by the Equipping The Saints table in the foyer of The Crossing on Sunday mornings, November 21st and 28th.
Not attending church in person yet? Email careministry@thecrossingchurch.com for specific gift ideas.
2. Think about enlarging your Thanksgiving circle.
My favorite room in my house is the kitchen. I love to cook, and I'm never happier than when I am doing what I love for those I love. Gratitude overflows when I'm able to provide a homemade meal for all my kids and grandkids as we enjoy each other's company.
But I'm also aware that there are people who don't have a table to gather their family around, or whose family is far away, or for whom divorce and relational brokenness means there is no gathering.
How can we embrace others whose Thanksgiving or Christmas plans don't look like ours? Here are some suggestions:
Pull up another chair or two at your holiday table.
Do you know a single mom who could use a break? Do you have a divorced friend who won't have their children on an upcoming holiday? Maybe you have a neighbor who lost their spouse earlier this year. The simplest way to look a little further outward is to think through who you might invite to celebrate one of the holidays with you and your family.
Donate food items or your time to provide a meal for others.
Several community efforts provide a Thanksgiving meal to our homeless community and others in deep need. Consider giving a few hours of your day to one of these efforts.
You can volunteer to help serve or provide food for a Thanksgiving meal to those in our community who won't otherwise eat. Powerhouse Community Development is a Mid-Missouri nonprofit sponsoring this year's effort in Columbia. For more information on volunteering or donating, contact Erika at columbia@pwrhousecdc.org or call 573-416-0104.
You can also donate food items or money to Reborn Blessing Pantries, a local nonprofit started by Crossing members designed to provide for families facing food insecurity. To donate, reach out directly via Facebook or drop off non-perishable food items to The Crossing before December 8th.
For more information about these opportunities, reach out to us at careministry@thecrossingchurch.com.
3.

Find simple ways to expand your serving beyond the holidays.
Loving others outside of our usual circle enriches our lives every bit as much as it does the ones we serve. Once you've thought through a way to expand those you show love to through this holiday season, you may feel motivated to serve all year long.
Here are two easy suggestions for doing so:
Join The Care Ministry's Community Response Team.
This serving team gives you the flexibility to serve in ways that fit your schedule and abilities. Serve every week or every so often. When you sign up, you'll receive regular emails with updated opportunities to serve others in our community by meeting practical needs.
Join our newest serving effort, the Card-Writing Care Team.
This group of volunteers sit down once or twice a month to send a note of encouragement to someone who is currently walking through a dark valley—facing a health crisis, divorce, the loss of a loved one, or a series of hard life circumstances that feel overwhelming. We all know the joy of getting an unexpected card in the mail. This is your opportunity to spread that joy the old-fashioned way.
Both of these Care Teams are simple yet powerful ways to serve others outside of your usual circle of people. Email us at careministry@thecrossingchurch.com to join either team.
I love the way Jesus speaks to the essence of living out a life of faith. We are to love the Lord our God with all our heart, soul, mind, and strength, and to love our neighbors as ourselves.
Who is our neighbor? In answer, Jesus tells the famous story of a man who was robbed, beaten, and left for dead. Whose life was changed significantly when a Samaritan—a man not from his own family or people—stopped to give care when he most needed it. (Luke 10:25-37)
I can only imagine how lonely the attacked man felt on that dark path…at least until the hand of a stranger offered him help up.
Let's expand our definition of neighbor this holiday season.
---
Looking for other ways to serve? Visit the Care & Support page on The Crossing's website for more ideas. We love to help people find ways to love and serve others.