8 Easter Activities for Families in Missouri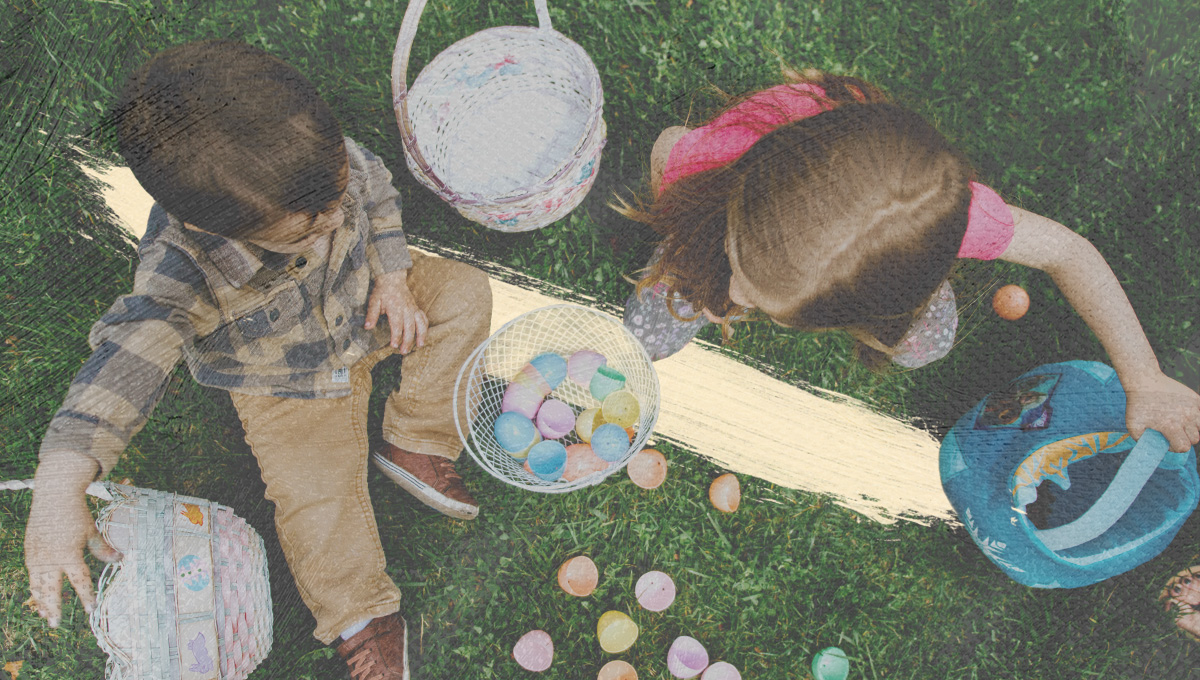 Winter is officially over, and even if we can't count on Missouri weather to be consistent, we can shake off the winter blues with some fun this Easter! Gather your family and head out on an adventure this month.
Wondering what to do? We want to help!
Below you'll find our list of Easter activities for families in Missouri. So, get egg-cited and hop to it!
1. Enjoy Easter brunch with your family.
Celebrate this season without the hassle of hosting, cooking, and cleaning. Invite your family to join you for Easter brunch and one of Columbia's local spots. Some of our favorites are: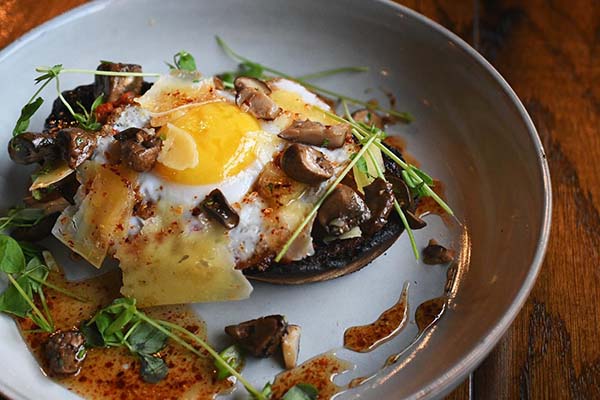 Photo credit: Barred Owl Butcher on Facebook


2. Hunt for eggs in Jefferson City
Head to Memorial Park in Jefferson City on Saturday, April 16 for an egg hunt for ages 9 and under. The $1 entry fee benefits local charities. And don't forget to stop by Central Dairy on your way home!
Find more information here.
3. Attend the Family Easter Celebration.
Come prepare your hearts for Easter with musical artist Yancy! This free family-friendly concert will help you focus on the good news of Jesus. Each child will receive a take-home bag filled with items to continue the celebration at home. Sign up here.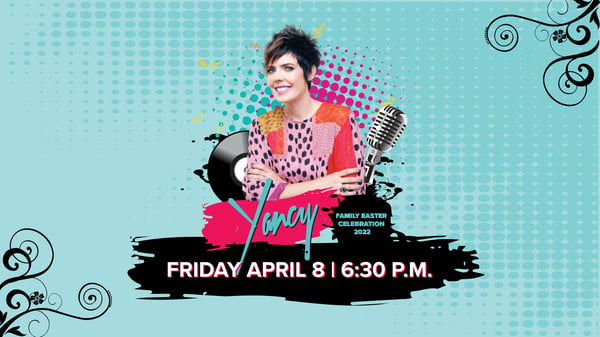 4. Pick up some Easter treats at The Candy Factory.
Make Easter morning extra special with tasty, locally made goodies. Stop by The Candy Factory in The District for unique chocolates and treats. Their chocolate-covered strawberries make a great, no-bake dessert after Easter brunch! Order online or visit them downtown and enjoy Columbia's only local candy shop.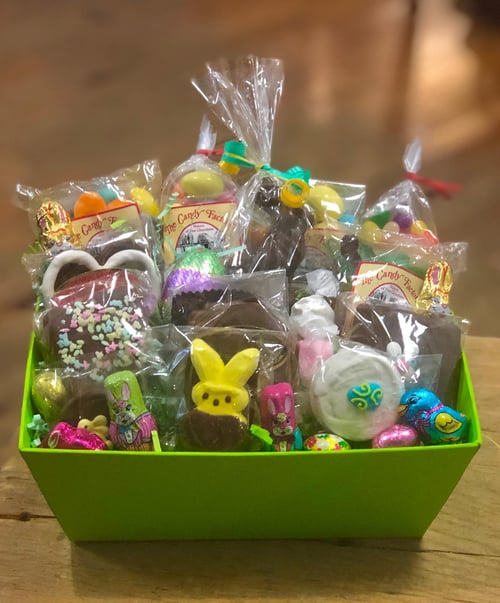 Photo credit: The Candy Factory on Facebook
5. Help donate Easter baskets to those in need.
Bring more meaning to your family's Easter this year by giving to others. One opportunity to do so is through Alleluia Baskets, an organization that provides fun-filled Easter baskets to children, ages 6 months through 18 years, who are living in shelters, temporary housing, or low-economic communities in Missouri and Illinois.
How to Help:
Donate on their website or on Venmo (@alleluia-baskets)
You can also find Alleluia Baskets' Amazon wish list for socks here (a pair of socks is included in each basket).
For even more ideas on ways to serve in Columbia, Missouri this spring, check out this blogpost.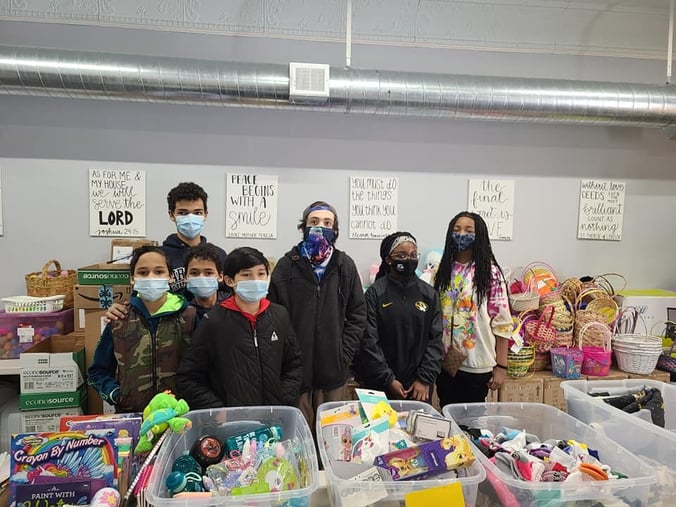 Photo credit: Alleluia Baskets Facebook page


6. Egg your neighbors.
Start a fun trend in your neighborhood this year by "egging" your friends! Fill some Easter eggs with candy or other treats, sneak over to your neighbor's house, and hide the eggs in their yard.
Make sure you leave a sign on their door telling them they've been egged and to pass on the prank to someone else in your neighborhood! You can save and print the image below or get crafty and create your own version.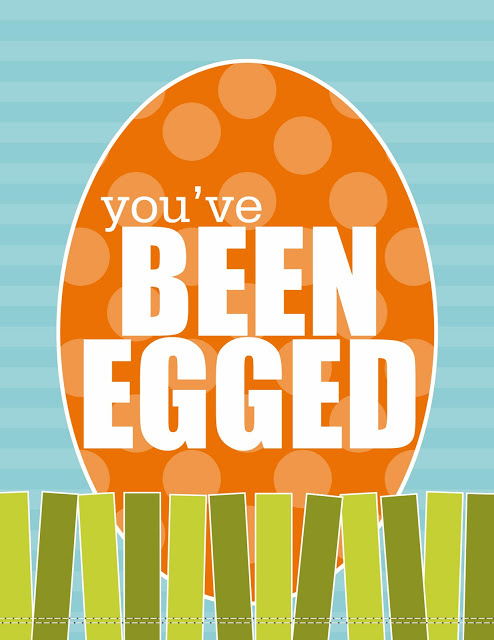 Photo credit: Eighteen25


7. Hunt for eggs with your favorite furry friend.
On Sunday, April 10 head to Lizzi & Rocco's Natural Pet Market for their Dog Easter Egg Hunt. They will scatter the lawn with treat-filled eggs and your (leashed) furry friend can enjoy the hunt. Cost is $10 and proceeds go to Unchained Melodies. Register in advance here or on-site the day of the event.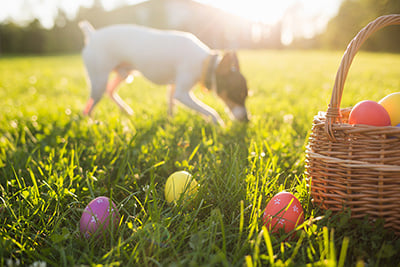 Photo Credit: Lizzi & Rocco's Natural Pet Market
8. Attend a meaningful Easter service with your family.
Bring more meaning to your family's Easter this year by attending an Easter service together. Whether you join in person in Columbia or online, you're invited to attend The Crossing's Easter service. Your family can expect to experience music and a hopeful and reflective message about the deeper meaning behind why we celebrate Easter.
Find more information and learn more about our service options here.
---
Are you looking for more ways to make Easter meaningful this year? Visit ColumbiaEaster.com for more resources, downloads, and uplifting content.