"Work Sucks, I Know.": What To Do When You Hate Your Job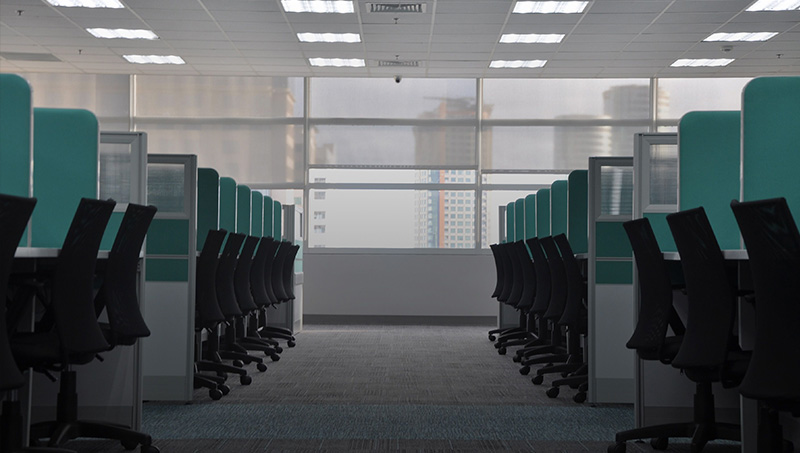 It's crazy how consuming the topic of work is. When you introduce yourself to someone, the next question is always, "So, what do you do?". Our work has become so tied to our identity that our culture tells us it is the most important thing about us, second only to our name. So it's probably not good that Blink 182's well-known lyrics, "work sucks, I know," have been repeated and quoted since 1999, mostly by millennials referring to their first job.
If I am being honest, I got lucky with my first job out of college. Yes, there were seasons of varying emotions—excitement, anxiety, disappointment, boredom, nostalgia—but overall, I loved my first job. My husband Matt, on the other hand, had a different experience. He took a job right out of college and ended up leaving after the first year. It was marked by poor leadership decisions and lack of vision. Matt felt isolated, purposeless, and confused. I know Matt isn't alone, so here are some biblical principles that we can turn to when work, well, sucks:


1. Remember God's expectations and reassess your own.
Then God said, "Let us make mankind in our image, in our likeness, so that they may rule…"
Genesis 1:26
From the very beginning, God entrusted us with the earth, to rule, reign, and work it. This means work is a command, not a curse. It has always been God's intention and expectation. However, since the fall of mankind, work has been impacted. It is now toiling, but it is not any less God's plan for us. Ironically, this curse, in and of itself, has a way of blessing us. It forces us to assess our expectations for work.
We live in a "me-culture" where we are fed the lie that everything is about us and our happiness. This is highly contradictory to what the Bible says: that it is all about Jesus. When we are able to focus on the Lord, to remember his expectations and assess our own, we are given a new lens—a lens that sees God before ourselves.
What does this new lens reveal to you? Maybe God is putting you in a tough and uncomfortable work situation for a very meaningful purpose. Maybe this job is a stepping stone to help you determine what you really want to do. Or maybe, just maybe, you have been thinking more about yourself than you have about God.


2. Give it your all.
Whatever you do, work heartily, as for the Lord and not for men.
Colossians 3:23
This verse has a two-fold application: 1) Work hard 2) Work for God and not man.
Our work is a command from God and for God; therefore, we must do it with excellence. We can tend to compartmentalize our lives, only doing some things with excellence, maybe things we deem more spiritual. In reality though, we get this wrong. There is no separation between normal life and spiritual life. Everything we do reflects our spirituality. Therefore, in everything we do—even work that sucks—we must do it with excellence for the Lord.


3. Take a look in the mirror.
You hypocrite, first take the log out of your own eye, and then you will see clearly to take the speck out of your brother's eye.
Matthew 7:5
Our fleshly response to conflict is always to point away from ourselves instead of owning our part in it. So instead, take the log out of your own eye. When it comes to relationships and conflict whether at work, home, school, etc., there are always (at least) two parties involved and one of them is always you. Instead of blaming your boss or coworker, look in the mirror.
Even if you feel you are only 30% responsible for a situation, focus on that 30%. Own all 100% of that 30% and ask yourself what you can do to help make things better.


4. Communicate well.
Blessed are the peacemakers, for they shall be called sons of God.
Matthew 5:9
Confrontation can be scary, but, ultimately, we are to be peacemakers. Sometimes being a peacemaker means we don't keep the peace in every moment. Peacemaking is not the same as peacekeeping. Often, we have to shake things up and confront boldly to achieve the end goal of peace and reconciliation.
Communication matters. We are always communicating something, but we rarely pause to think about what and how we are doing so. Throughout the Bible, we see that our speech has the power to bring either life or death. Therefore, how we communicate can either honor or dishonor God. If you see issues that need to be addressed or resolved, you need to communicate those things biblically and respectfully to your coworker or boss.


5. Seek wise counsel.
Where there is no guidance, a people falls, but in an abundance of counselors there is safety.
Proverbs 11:14
When it comes to work sucking, instead of relying on our emotions and frantically asking "Why? How? What? When?"—turn to the Lord and ask "Who?" You need trusted counselors in your life who push you towards God, not away from him. If you don't have those people, find them. If you do have those people, invite them into the situation. We need community because, while our feelings are real, they do not always point us to truth (Jeremiah 17:9).


6. Set a deadline for yourself.
Not that I am speaking of being in need, for I have learned in whatever situation I am to be content.
Philippians 4:11
What Paul said is true, we can learn to be content whatever the situation. It also might be true that you're just in the wrong job. You might be in a job that isn't life-giving or that isn't making the best use of the gifts God has given you.
Strive for contentment, but, if work still sucks, set a deadline for yourself. For example, a reasonable time to work at a job and actually give it a good shot is a year. Plan to spend a year at the job without re-evaluating the situation until your deadline is up. Remember that God is purposeful in all that he does, including putting you at this job. A year at a bad job is not a year wasted. If this is speaking to you, remember that you can trust God with this season.

---
Our generation is identity-focused, but we need to remember that our work isn't our identity. We have the opportunity to be everything that God intended us to be no matter what our work is, because it is ultimately not about us. So, if work sucks, "Seek first his kingdom." And if it's great, "Seek first his kingdom" (Matthew 6:33). If we aren't seeking God's kingdom first, we are seeking our own. This will leave us with a "life sucks" attitude time and time again. Work might suck now, but it doesn't have to… What are you going to do about it?
Interested in more on shifting focus away from our own interests in work and back onto God and his Kingdom? Sign up for this ten-day email devotional on how to rest well in the midst of a busy work life.