The Best Albums I Heard in 2020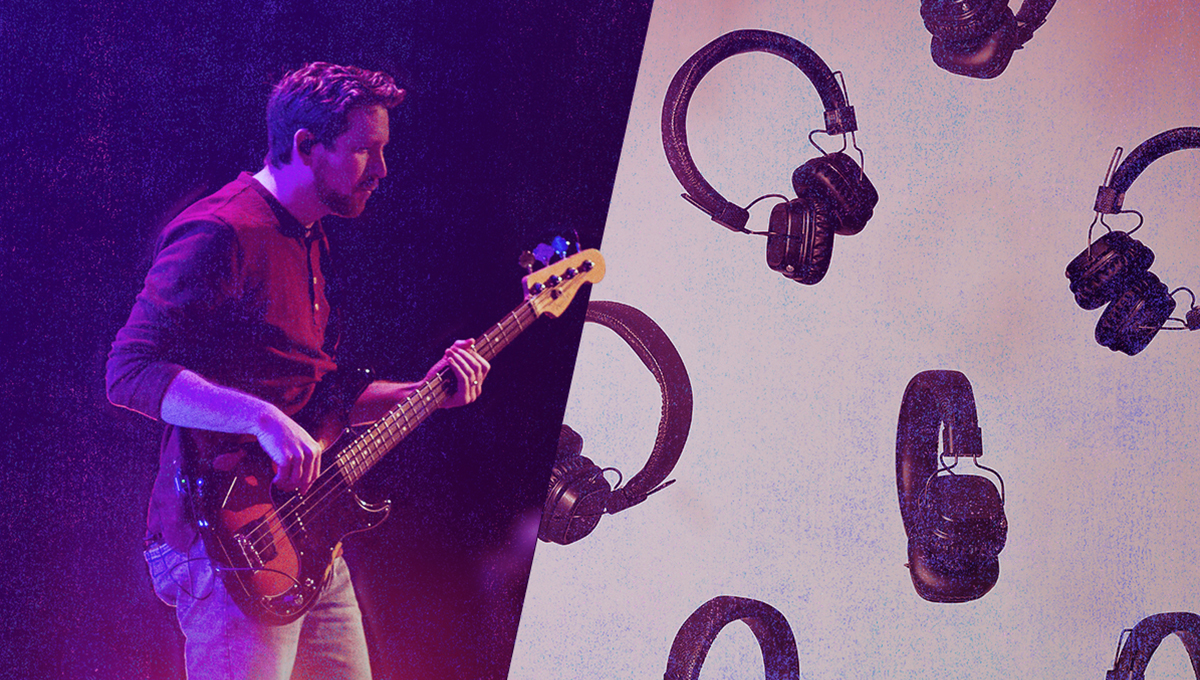 As a worship leader at The Crossing, I spend a lot of time thinking about and listening to music. As with what we read or what we watch, what we listen to influences who we are and who we become. At the end of each year I like to look back on what I've listened to and what I've most enjoyed. These albums are usually the ones that have been on repeat in my car (and have somehow become what my 4-year-old sings to himself while he plays with Duplo).
Here are the best albums I listened to in 2020:
---
Haters come at me but I'm a Belieber! I've been one ever since Purpose, and I became even more intrigued this year when he announced publicly that he's a Christian.
Here's an interview he gave about it. I appreciate the part where Justin talks about taking a "deep dive" into who Jesus actually was. It's easy for us to let the people around us, or the shows we watch, or anything but Jesus himself define our belief in who Jesus is.



But back to his album—it's just darn good R&B pop! Now fair warning, it's a little racy. "A honeymoon" album for the newly married Justin & Hailey. But (and maybe I'm reading too much into it) I feel like Justin is attempting to make his own Song of Solomon. I mean read Song of Solomon 7 and then listen to "Yummy" and "Running Over" 😳.
So many songs on the album are catchy and fun that I had to make an edited playlist of the album for my kids. They love it but I didn't want my 6-year-old running around singing the chorus to "Yummy!"
My family's song of the summer was definitely "Intentions." The music video is sweet and fun too.


There's nothing better than when one of your favorite college bands comes back strong in their middle age, and Imploding the Mirage might be The Killers best album yet! College-aged-David has the windows down and his fist pumping in the air!
How do you continue as a 2000s arena rock band in the age of hip-hop? The Killers answer that question with Imploding the Mirage. How? With solid songwriting, grooves that make you move, signature synth hooks, and enchanting sounds and production.
A perfect example is the end of the song "Caution," where Flowers' signature barely-held-in-pitch vocals soar out,
'Cause it's some kind of sin
to live your whole life
on a might've been.
I'm ready now!
… and then the music becomes even wilder and more unhinged!


I'm not listing these in any particular order, but if I had a candidate for my favorite album of the year, this would probably be it. Don't let the album art turn you away. This album is incredible.
A fair critique of "Christian music" as an industry is that it is far too often a parody of some other artist in the mainstream:
"Do you like Adele? Well we have Lauren Daigle! Do you like Post Malone? Well check out Gawvi's new direction! Do you like Coldplay? Just listen to pretty much any mainstream worship song in the last ten years!"
Enter John Mark McMillan. I firmly believe that he is one of the greatest songwriters of my lifetime and a needed artist in our day, Christian or not. JMM reveals God to me in fresh and creative ways.
Here's a creative way to use JMM's music in your next quiet time:
Find a quiet place without distraction and read Psalm 104.
Put on your best headphones, maybe even get on your knees, and listen to "Hammering Heart" as loud as you can stand it. Let the horns at the end humble you as you kneel before the glory of your Maker.
Then listen to the next song, "The Roads, the Rocks, and The Weeds" and reflect on the humility of King Jesus, whose blood "was spread out on the roads, the rocks, and the weeds."


Anyone tempted to snicker at "Christian rap" hasn't listened to Lecrae! What I appreciate about Lecrae—aside from his talent and style—is his vulnerability. Lecrae invites you into his story. You get to hear both his struggles and how he preaches the gospel to himself even amidst his doubts and hurts. In this, he embodies the psalmists as he poetically processes his faith in truth.
But don't let me give you the impression that Lecrae is only in the minor key. At its heart, Restoration is a cathartic celebration of renewal and identity. He channels artists like Drake, Kendrick, and Travis Scott, without crossing the line into parody. And there is no better example of sanctified swagger than the song, "Over the Top."

Okay, I'm cheating a little bit here because technically this came out at Christmas last year. But this album has had one of the biggest creative influences on me in 2020.
I first checked out Sunday Service Choir because of their prevalence in Kanye's recent work. I love their energy and the sound of a community coming together to create something that no one person could achieve alone. And I love the richness of all those stacked voices and creative drum rhythms bouncing off the walls in one room. It's so energizing and inspiring!


In fact, I was so inspired by this album that it informed our approach to music for Christmas this year. How can we celebrate the ancient and transcendent story of Christmas together when can't be in the same room on Christmas? How can we remember that we are connected to each other by our Maker who made himself one of us in the midst of a year marked by loneliness and disconnection?
Find out by watching Light in the Night: An Online Christmas Experience. This video will be released the week of Christmas and is designed for you and your family to watch together.


---
It is December, after all. My family has enjoyed many of the songs on Tori Kelly's new Christmas album. Maybe you will too! Check out my family Christmas playlist here— Tori makes a couple appearances!


---
What were your favorite albums of 2020? Let me know in the comments. And don't forget to tune into Light in the Night this Christmas.