Learn Psalm 16:11 to help you remember the joy and life God has for you!
Psalm 16:11 says: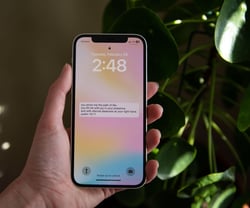 you show me the path of life—
you fill me with joy in your presence,
and with eternal pleasures at your right hand.
A great way to learn a verse from scripture is to put it somewhere you'll see it regularly. Use these free wallpapers to add it to your phone background. Or print out a 4x5" card to put on your desk, mirror, dashboard, or wherever you could use a reminder of the joy available to you in God's presence!
Fill out the form to get your free graphics package.