Why You (Still) Need Baptism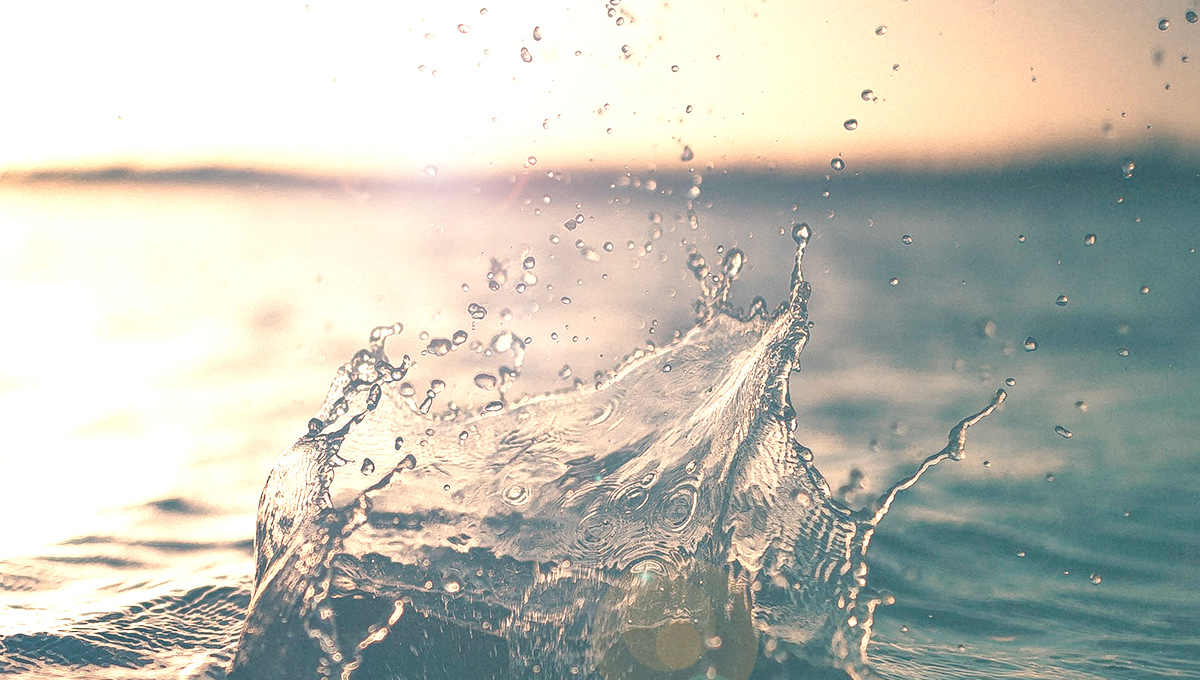 I need lots of reminders.
When I was working one of my first jobs as a Resident Assistant in college, we had to work desk duty shifts at the front desk of the dorm. I'd write my shift down in my calendar, but still completely forget and miss work. Once, I was sitting with a friend in the cafeteria and even talking about my job. In the middle of the conversation, I glanced at my calendar and realized I had just missed the first half of my desk duty!
I'm still like that. I can lose track of things and time so easily. Fortunately, now I can set multiple reminders and alarms on my phone. But without those I'd be lost. Can you relate?
Following Jesus is like that. We so easily forget God's love for us and faithfulness to us. Sure, we know it in our heads, but our anxiety, insecurity, and lack of confidence and peace in God show that our hearts forget. We need reminders every day! But many times, we don't take advantage of the reminders God has given us, and our spiritual lives are worse off for it.


Baptism as a Reminder
Here's what I mean. The Bible teaches that baptism is a unique and powerful reminder of the gospel. It's a sign of God's promises to you. It celebrates and reminds you of what God has done for you in Christ:
He has united you to Jesus (Matt 28:18-20), he has cleansed you of your sin (Acts 22:16), your old life is gone, and he has given you a new life (Rom 6:1-4), and he has joined you in membership to his church (Acts 2:41). Jesus commands that everyone who follows him should be baptized (Matt 28:18-20).
Because baptism symbolizes all these things that God has promised to us in Christ and his promises are never in doubt, we only need to be baptized once. But here's the thing … baptism is not a one-time reminder.


Once But Not One-Time
It's easy to think about baptism as a one-time thing, something you take care of when you first become a Christian. Check. Done with that. Move on. But wait … not so fast. We are not done with baptism, and baptism is not done with us.
The Bible teaches that God has given two reminders, or signs, to the church: baptism and communion.
These sacraments are not one-time reminders but ongoing repeated reminders of the gospel in our lives. God says that we should practice them over and over again (Matt 28:19-20; 1 Cor 11:23-26). Now, this doesn't mean that we should be baptized over and over again. Instead, we should participate in baptism over and over again by witnessing members of our church family get baptized. When we see this sacrament, we get the benefits of the reminder too.
Like reading the Bible, listening to a sermon, or praying, baptism and communion are channels of God's strengthening grace in our lives. When we see a baptism or take communion, the presence of Jesus is spiritually right there with us, giving us grace in real time! (1 Cor 10:16)
We tend to remember this about singing and sermons and communion, but we often forget about baptism. Without the regular reminder that baptism brings, we become more forgetful and spiritually weak.


You (Still) Need Baptism
Why is seeing and experiencing others being baptized so important? Because baptism and communion remind us of the gospel in a unique and powerful way that listening to a sermon or reading the Bible can't. These two sacraments are physical reminders – reminders we can touch, feel, taste, smell. They are truths we can touch.
Have you ever been to one of those 4-D theaters? You know, the kind where not only is the picture in 3-D, but you actually feel the wind, smell the scents, and maybe feel a snake graze your leg under your seat? The sacraments are the gospel in 4-D to us.
God knows how much we doubt and forget his love, so he gives us the sacraments (including baptism!) as sensory, communal, and immersive reminders of the truth.
Or think of it this way: we all need to hear our loved ones tell us they love us. The hearing is so important. But what if we never felt their love? Would we really believe their words? We don't just need to hear that love affirmed one time. We need to hear it and feel it over and over again – through a held hand, an arm around us, a wiped tear, a hug, a kiss.
Baptism works the same way. We don't just need to hear about God's love for us. We need to feel and experience it through the reminder of baptism over and over again. Watching other people in your church family receive the covenant promises from God through baptism reminds you of the love God has for all his people.
Are you trying to live your Christian life without all the grace God has for you? Do you easily forget God's love and need constant reminders like I do?
Join our church's next baptism service. Experience and feel the power of God's love at the upcoming Courtyard Worship Night on Friday, August 27.
Not only will we get to worship and sing outdoors in the courtyard together as a church family, but we'll also get to see several people be baptized in our own lake. Food trucks and other fun activities start at 6 p.m. And our time of worship and baptism will begin at 7 p.m.
I would encourage you to come. It just might help you feel how much God loves you!


---
Coming together to celebrate and experience baptism is one of the many blessing of being a part of a church community. Read more about why church membership matters for you.